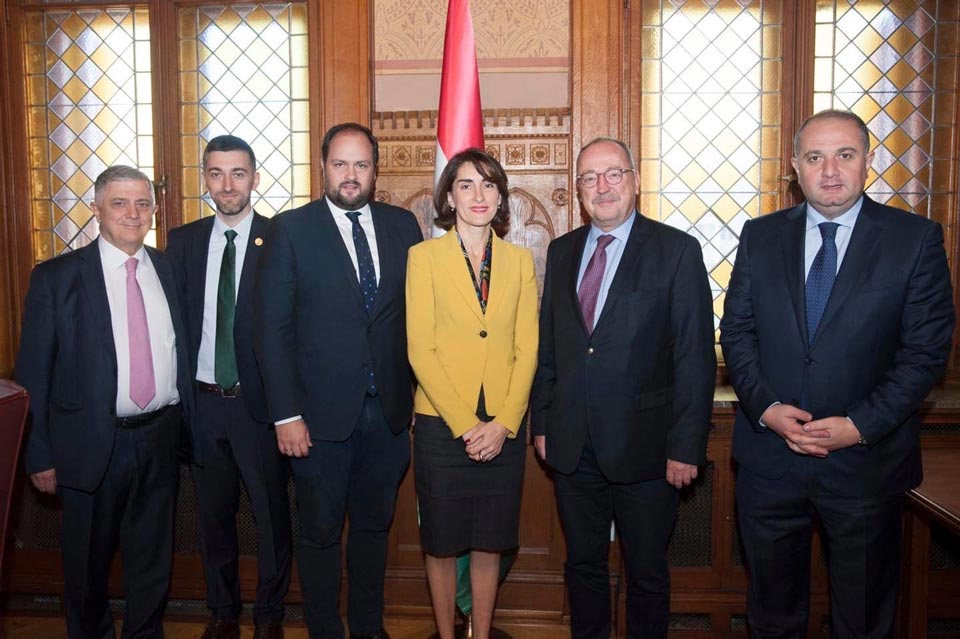 Georgian parliamentary delegation visits Hungary
Georgian parliamentary delegation, led by Chair of the European Integration Committee Maka Bochorishvili, visited Hungary.
As part of the visit, the Georgian delegation met with the Hungarian State Minister for Security, the Vice-Speaker of the National Assembly, the Foreign Relations Committee members, and the Deputy Chair of the European Affairs Committee.
The meetings focused on implementing the EC's recommendations, the working groups' activities within Parliament, and the legislative changes.
The sides underscored the historical importance of Georgia's EU membership prospect and Hungary's support in this process.