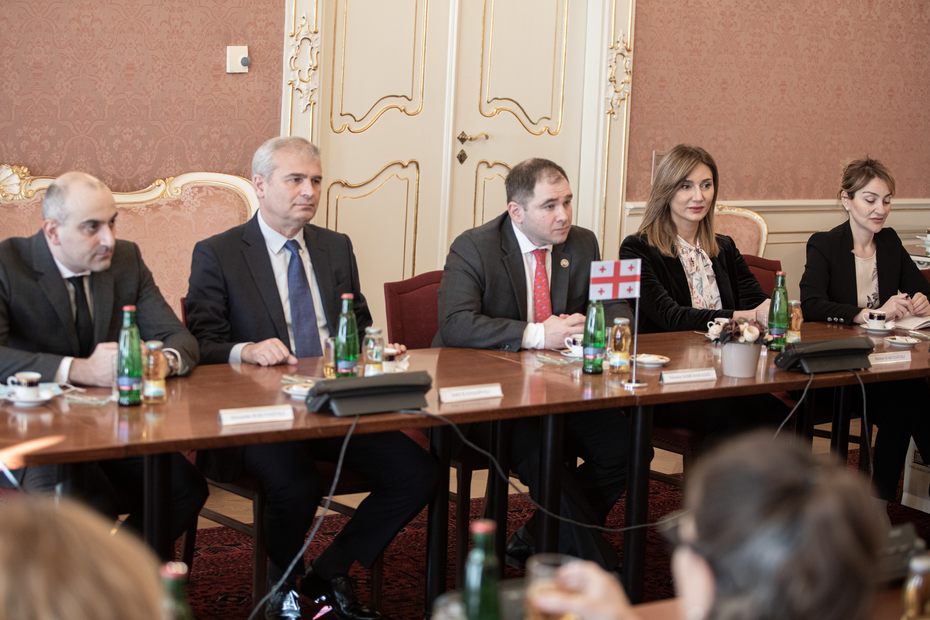 Georgian parliamentary delegation visits the Czech Republic
Georgian parliamentary delegation, headed by Chairman of the Foreign Relations Committee Nikoloz Samkharadze, is on an official visit to the Czech Republic.
Georgian delegation met representatives of the Senate's Foreign and Defense Committee and Foreign Affairs Ministry.
The parties discussed bilateral relations in political, economic and cultural spheres. Discussions accentuated the security environment in the South Caucasus and the current situation across Georgia's occupied regions.
"Our Czech colleagues were interested in Georgia's vision about possible developments in the Black Sea region and Russia's intrusion in Donbas Oblast. They informed us about the NATO and European Union's plans to stop Russian aggression," Samkharadze said.
Czech officials reiterated unwavering support for Georgia's NATO and EU integration aspiration and noted that Georgia deserves rapid membership in the alliance.