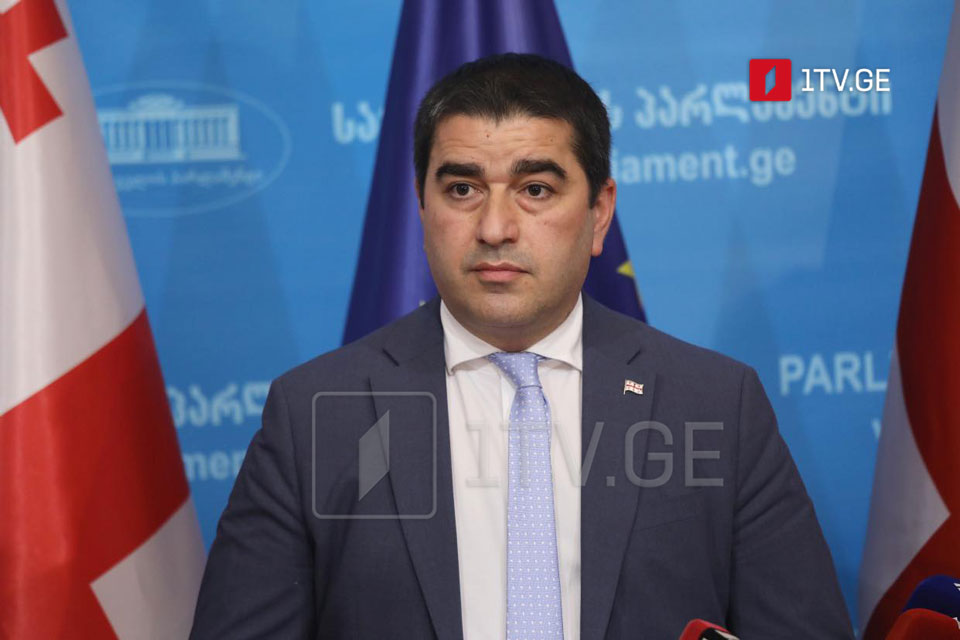 Georgian Parliament Speaker to visit Spain and Portugal
Georgian Parliament Speaker, Shalva Papuashvili and the accompanying delegation are serving the visit to Spain and Portugal on November 21-26, the Parliament's press office has said.
Within the visit, Papuashvili will meet the Speaker of the Senate, the President of the Congress of Deputies and the President of the National Assembly of Portugal.
The meetings are scheduled to be held with the Chairs and members of the Foreign Affairs Committees of the Senate and Congress of Deputies of Spain, the meetings of the Speaker with the Chairs of the Committees of the National Assembly of Portugal and with the Executive Secretary of the Community of Portuguese Language Countries (CPLP).
The Speaker is to participate in the event at the Autonomous University of Lisbon and meet the foreign policy experts and the students of the international relations faculty.
The visit also includes meetings with the Georgian Diasporas in Spain and Portugal.
The Parliamentary Delegation is composed of MPs Levan Ioseliani, David Songulashvili, Beka Odisharia, Levan Karumidze, and Irma Zavradashvili, as well as the Chief of the Speaker's Cabinet, Levan Makhashvili.