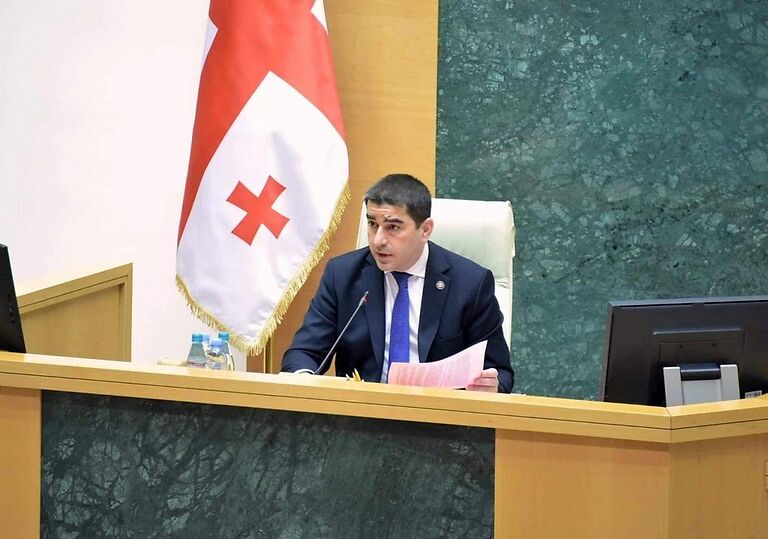 Georgian Parliament Speaker to visit Brussels
Georgian Parliament Speaker Shalva Papuashvili will visit Brussels on March 29 together with the parliamentary delegation.
During the visit, Shalva Papuashvili will hold meetings with the President of the European Parliament Roberta Metsola and MEPs, including the chair of the Delegation for relations with the South Caucasus, Marina Kaljurand, and the President of the Progressive Alliance of Socialists and Democrats Iratxe García Pérez.
A meeting is scheduled with the President of the House of Representatives of the Belgian Parliament and the Speaker of the Senate, as well as with the European Commissioner, Didier Reynders, and Simon Mordue, Foreign Affairs Advisor to the President of the European Council.
Shalva Papuashvili will meet representatives of the think tank together with the deputies. The delegation includes MPs Levan Ioseliani, Maka Bochorishvili and Levan Karumidze.
Parliament Speaker's Brussels visit will end on April 1.