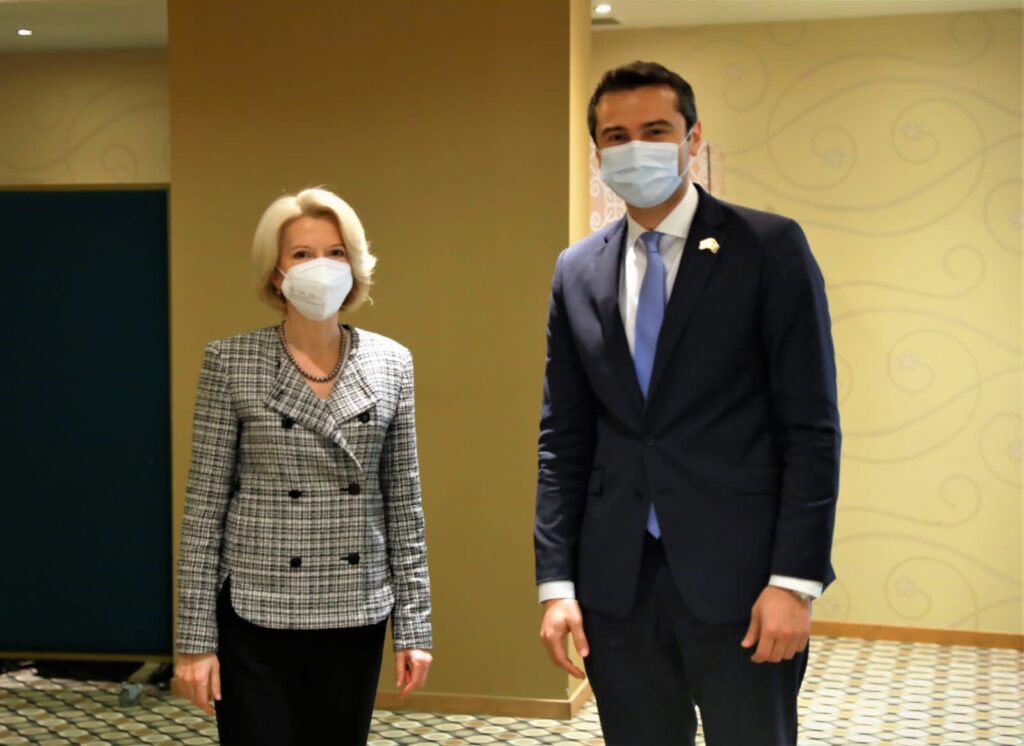 Georgian Parliament Speaker meets Latvian counterpart
Chairman of the Georgian Parliament Kakha Kuchava met Speaker of the Saeima (Latvian Parliament) Ināra Mūrniece, within the framework of the Conference of the Parliamentary Chairpersons of the Council of Europe member states.
"Held a fruitful meeting with Inara Murniece, the President of the Latvian Saeima, to review developments in Georgia & Georgia's European aspirations. We remain committed to forging closer ties between our parliaments, countries & nations," Kakha Kuchava tweeted.
Held a fruitful meeting with @IMurniece, the President of the Latvian #Saeima, to review developments in Georgia & ??'s European aspirations. We remain committed to forging closer ties between our parliaments, countries & nations. pic.twitter.com/r9FubTIDYX

— Kakha Kuchava (@kkuchava) October 22, 2021