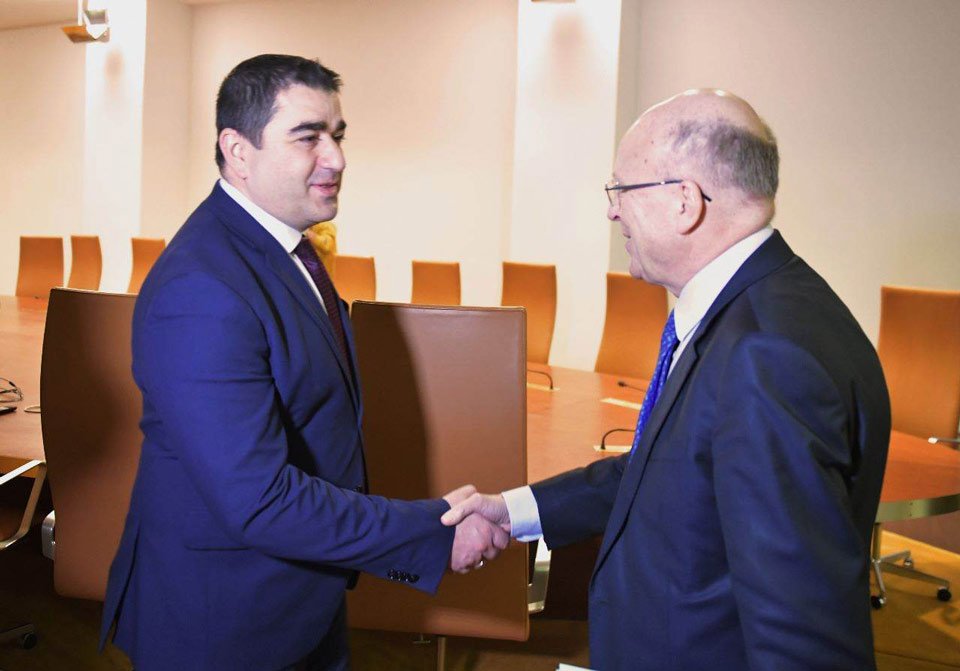 Georgian Parliament Speaker meets European Court of Justice President
Georgian Parliament Speaker, Shalva Papuashvili, on Thursday, held a meeting with the President of the European Court of Justice, Koen Lenaerts.
At the meeting, Speaker Papuashvili dwelt on the EU integration of Georgia highlighting the progress achieved by our country in terms of the legal harmonization with the EU laws, the Parliament's press service has said.
Lenaerts hailed the legal harmonization of Georgia and wished Georgia the implementation of successful reforms. He also introduced the functions and operation of the ECHR and overviewed the performance of the judicial system.
The said meeting was held as part of the Speaker-led Parliamentary Delegation's visit to Luxemburg.
Pleased to meet Koen Lenaerts, President of the EU Court of Justice. Exchanged views on ECJ, EU's justice system, engagement of aspiring countries into ECJ processes. Glad that Georgia's EU integration and harmonization of our legal systems progress hand in hand. @EUCourtPress pic.twitter.com/47Az9flbVn

— Shalva Papuashvili 🇬🇪 (@shpapuashvili) December 8, 2022