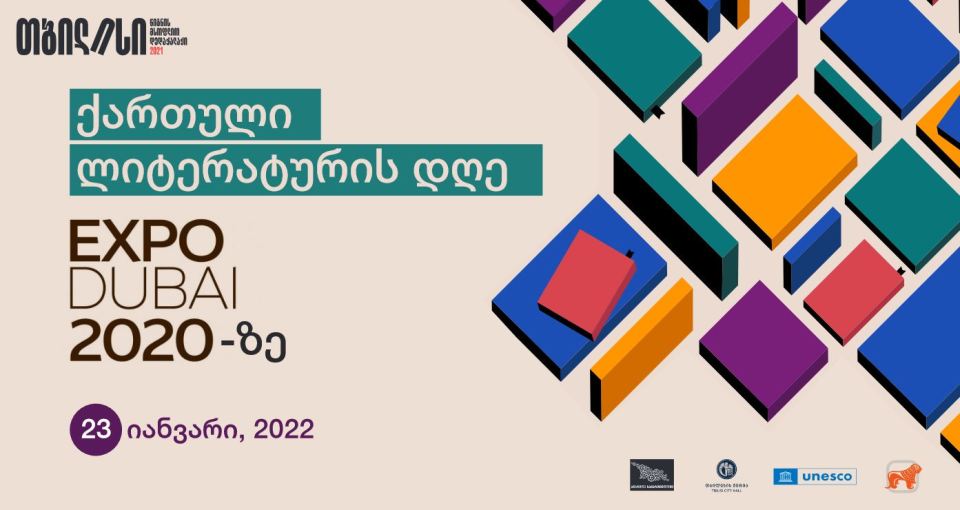 Georgian literature series to be held at Expo Dubai 2020
A series of activities dedicated to the Georgian literature and writing will be held within the framework of Expo Dubai 2020 on January 23, at the initiative of Produce in Georgia Agency and with the support of Tbilisi City Hall and Tbilisi –World Book Capital.
Nino Surmava, a specialist of Arabic language will speak about Vepkhistkaosani (Knight in the Panther's Skin) poem by Shota Rustaveli.
Presentation of books translated into Arabic language and meetings with writers is planned. Master classes in Georgian writing will be organized for the visitors.
During 6 months, Expo Dubai 2020 will be hosting Georgian culture, sports, and cuisine and tourism showcases at the Georgian pavilion.