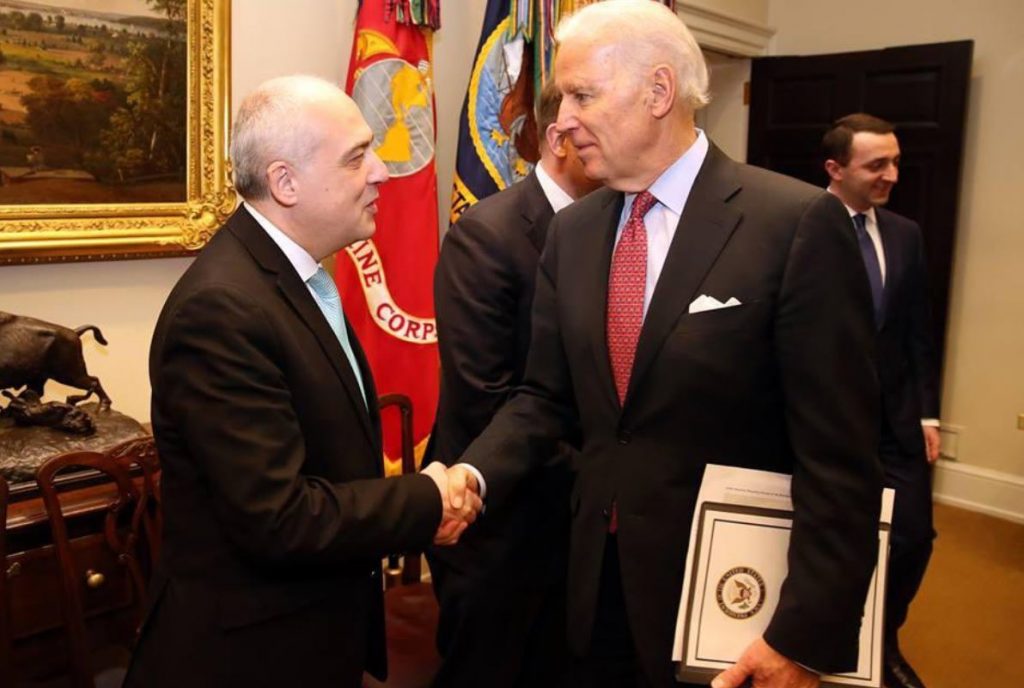 Georgian Foreign Minister congratulates Joe Biden on inauguration
Georgian Foreign Minister David Zalkaliani congratulated Joe Biden on inauguration as the 46th President of the United States of America. Georgian FM also congratulated Kamala Harris on becoming the US Vice-President.
"My heartfelt congratulations to Joe Biden and Kamala Harris. Wish them every success on the tremendously important mission, leading in critical times towards the better future! Looking forward to strengthening strategic partnership between Georgia and the United States," David Zalkaliani Tweeted.
Joe Biden was sworn in as the 46th US president at the US Capitol in Washington on Wednesday. Vice-President Kamala Harris has taken her oath too becoming the first woman on this position.
My heartfelt congratulations 2 @JoeBiden & @KamalaHarris. Wish them every success on the tremendously important mission, leading in critical times towards the better future! Looking forward 2 strengthening #Strategic partnership btw ?? & ?? pic.twitter.com/HXaESuswWj

— David Zalkaliani (@DZalkaliani) January 20, 2021