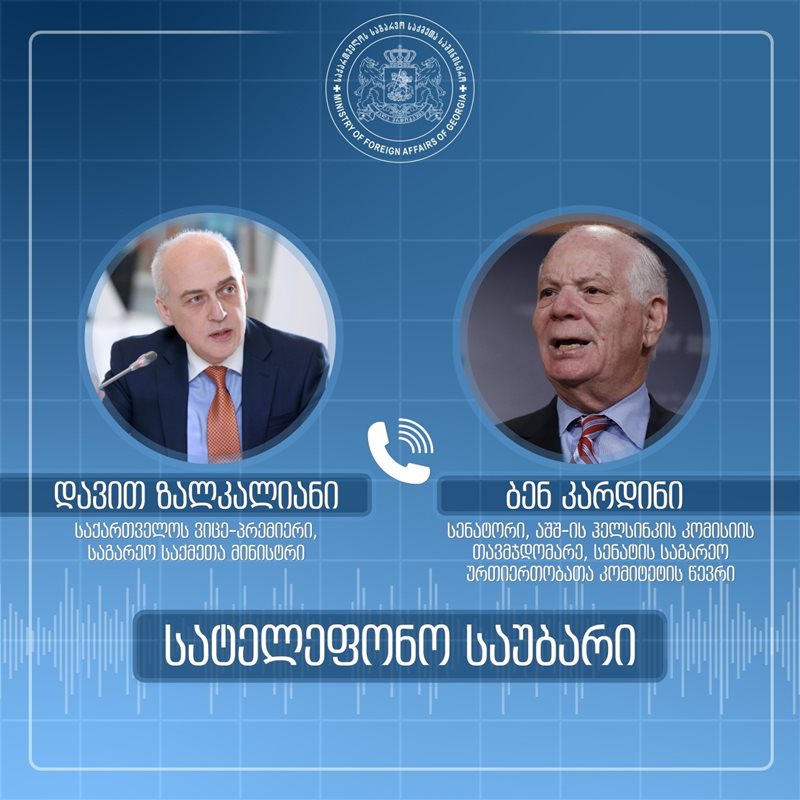 Georgian FM, Senator Ben Cardin hold call over Ukraine 
Georgian Foreign Minister David Zalkaliani said he had an "excellent" conversation with US Senator Ben Cardin as parties exchanged views on Russia's aggression against Ukraine and security threats facing the region.
Zalkaliani stressed Senator welcomed Georgia's decision to apply for EU membership.
"Grateful for the United State's support to Georgia throughout the 30 years of partnership," he tweeted.
Had an excellent conversation with @SenatorCardin today. Exchanged views on Russia's aggression against Ukraine & security threats facing the region. Senator welcomed ??'s decision to apply for ?? membership. Grateful for ??'s support to ?? throughout the 30 years of partnership. pic.twitter.com/ujeaHUvJDd

— David Zalkaliani (@DZalkaliani) March 4, 2022