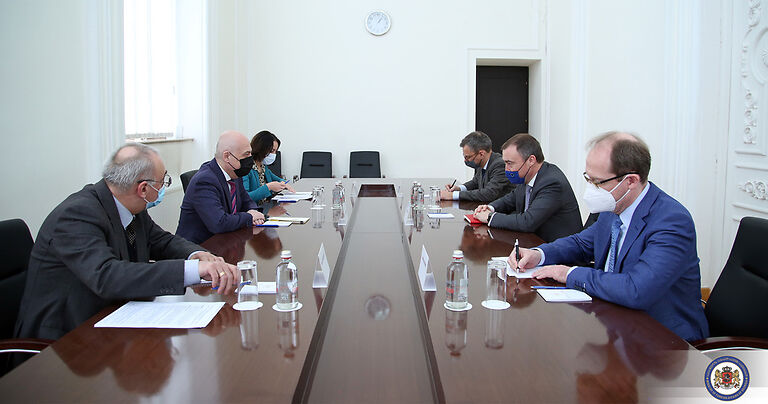 Georgian FM meets EU Special Representative
Georgian Foreign Minister David Zalkaliani met Toivo Klaar, European Union Special Representative for the South Caucasus and the Crisis in Georgia and Co-chair of the Geneva International Discussions.
The meeting addressed the alarming security environment in the region created by Russia and its moves targeted against the territorial integrity and sovereignty of Georgia and Ukraine.
According to the Foreign Ministry, the sides focused on the artificial barriers and barbed wires' installation across the boundary line, unlawful detention of civilians, violation of human rights, limiting free movement to locals and Russia's non-fulfilment of the August 12, 2008 ceasefire agreement.
David Zalkaliani thanked Toivo Klaar for the EU's involvement and efforts to resolve the conflict peacefully and establish peace and stability in the region.