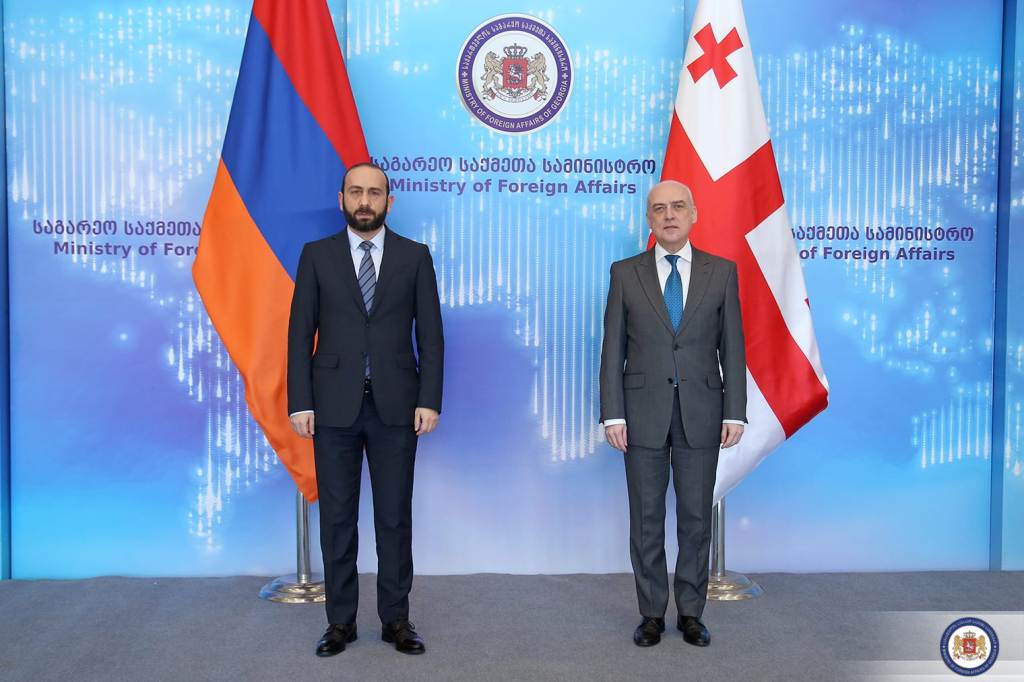 Georgian FM meets Armenian colleague
The Minister of Foreign Affairs of Georgia, David Zalkaliani, met with the Minister of Foreign Affairs of Armenia, Ararat Mirzoyan, being on a working visit to Tbilisi.
The Ministers reviewed the bilateral cooperation in various fields and the situation in the region. They positively assessed the dynamics of high-level contact between Georgia and Armenia, which contributes to further rapprochement and the expansion of trade and economic ties between the two countries.
The conversation focused on the initiative of the Prime Minister of Georgia to ensure lasting peace and stability in the South Caucasus. David Zalkaliani briefed his Armenian counterpart on the dire humanitarian and security environment in the occupied regions of Georgia.
The sides drew attention to the fact that this year marks the 30th anniversary of establishing diplomatic relations between Georgia and Armenia and stressed the importance of this date.