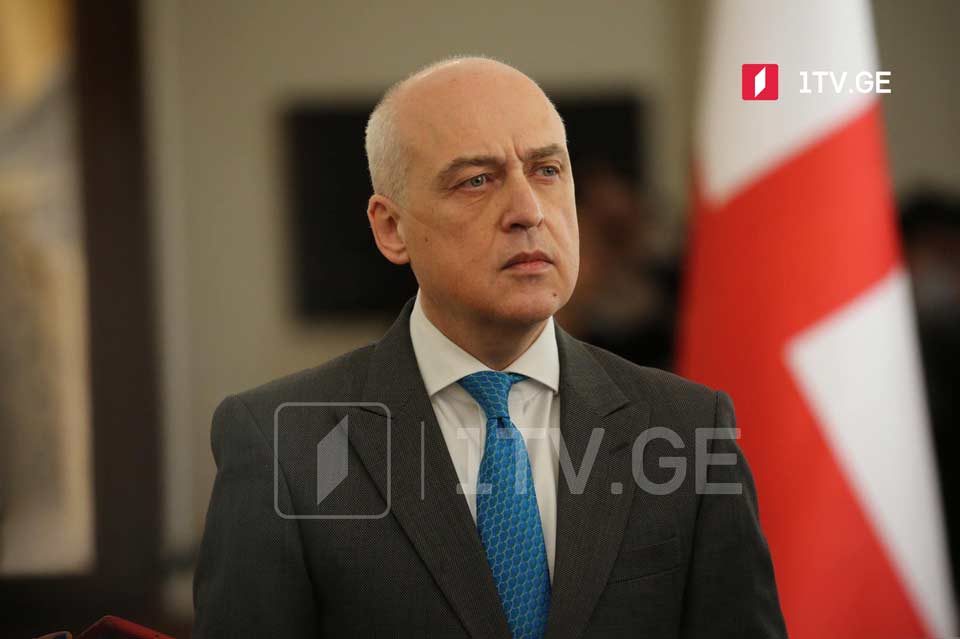 Georgian FM: Hard to see talks over economic projects with occupant country
Georgia offered its capital Tbilisi as a dialogue platform to three South Caucasus countries, Georgian Foreign Minister David Zalkaliani declared on Wednesday.
Georgia also considers its involvement in this regard, Georgian FM noted.
"We offered certain economic-related, business-oriented, interpersonal relations, cultural cooperation, first of all, among three South Caucasus countries. We will discuss this issue. Other countries with similar striving will also be able to join this format. That is a great, rational offer amid the present situation. I hope this offer will be accepted," Zalkaliani stated.
The Minister finds it hard to imagine Georgia being involved in the economic projects with occupant Russia in the 3+3 format.
Zalkaliani is grateful to Turkey for trying to ensure lasting peace in the region. Minister noted that Turkey is Georgia's supporter and strategic partner.
"Regional stability largely depends on the projects that will be economically acceptable to all countries, but this cooperation must be based primarily on respect for the internationally recognized norms and principles of law. It is hard to picture talks over important economic projects with the country that has occupied 20 % of our territories and, unfortunately, continues illegal actions in the occupied region, be it borderization or illegal detentions. I will explain this very clearly to my Turkish counterpart and hope he will understand," Minister stated.
Georgian FM added he would discuss pandemic-related challenges and cooperation in the Black Sea during his Turkish trip.
Georgian Foreign Minister David Zalkaliani will meet his Turkish counterpart Mevlut Cavusoglu and Turkish Vice-President Fuat Oktay on Wednesday. A joint statement is expected after the meeting.
Presidents of Turkey and Azerbaijan, Recep Tayyip Erdogan and Ilkham Aliyev, voiced the idea to create a new format with the participation of six regional countries, including Georgia back in December 2020.