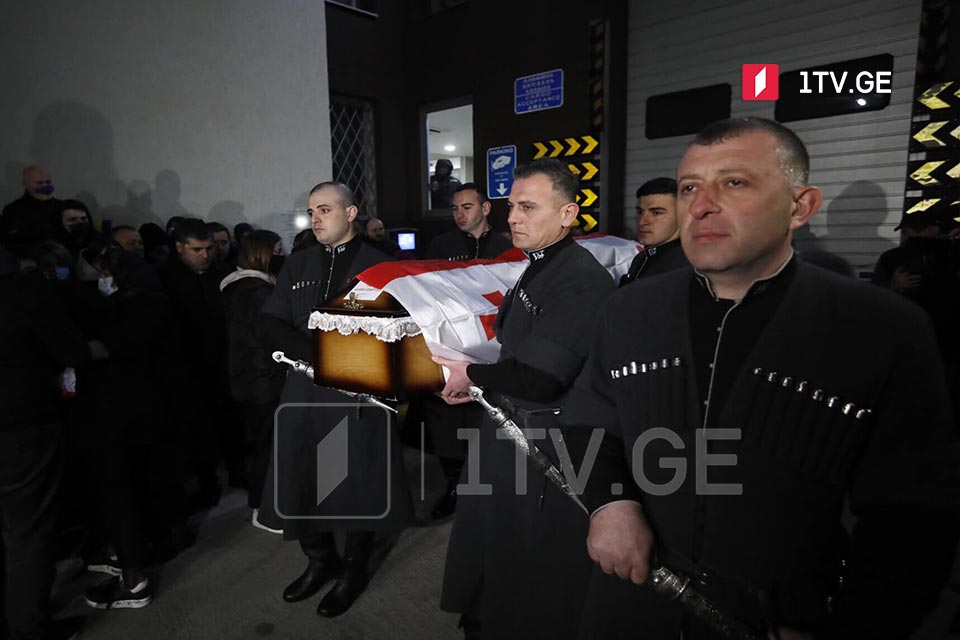 Georgian fighter, killed in Ukraine, repatriated to Georgia
Davit Gobejishvili, a Georgian volunteer fighter who died during the military hostilities in Ukraine, has been repatriated to Georgia. The ordinary citizens gathered at Tbilisi International Airport to pay their respects to the fighter. They met the body knelt with candles in their hands.
Davit Gobejishvili died in Irpin city on March 26. He will be buried with military honour.
Three more Georgian volunteer fighters died in combat action in Ukraine.
The bodies of two Georgian volunteers Giorgi (Gia) Beriashvili and Davit Ratiani, who died on March 18, were repatriated to Georgia on March 24. They were put to rest on Saturday with military honour.
As for Bakhva Chikobava, who died in Mariupol on March 19, due to the precarious situation on the ground, it has not been possible to transfer his body yet.