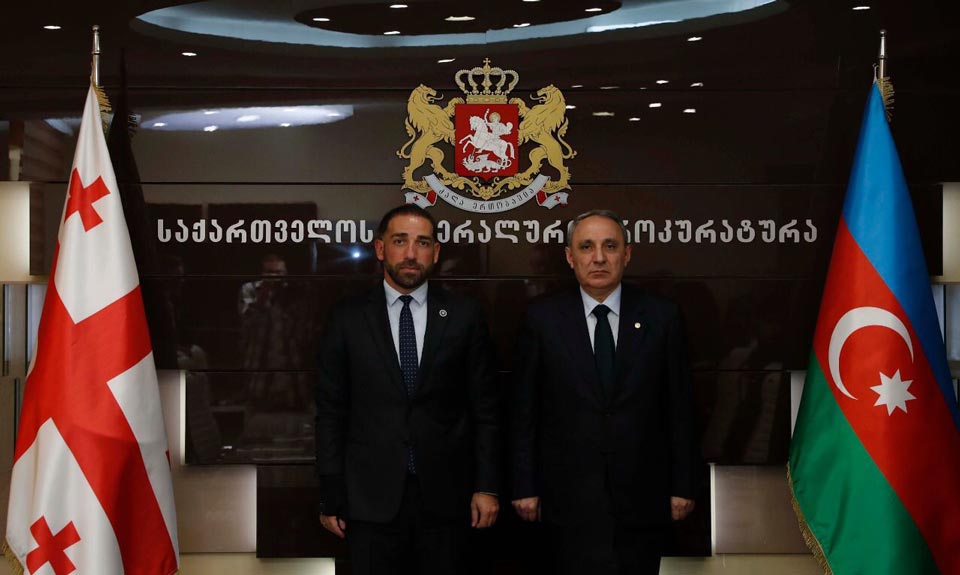 Georgian Chief Prosecutor meets Azerbaijani colleague
Georgian Chief Prosecutor Irakli Shotadze on Sunday met with his Azerbaijani colleague Kamran Aliyev at the Prosecutor's Office of Georgia (POG).
The duo discussed the importance of cooperation between the two countries in the judicial field, sharing experience in combating crime, the accomplishments and challenges of Georgia and Azerbaijan in criminal justice in recent years, and further strengthening of the joint fight against crime.
Kamran Aliyev is visiting the Georgian capital within the scope of the 27th annual conference and general meeting of the International Association of Prosecutors (IAP), slated for September 25-29.
According to the POG, a conference host, 300 prosecutors from 60 countries and representatives of the relevant units of the UN, EU, Council of Europe, and United States Department of Justice (DoJ) and top experts will attend the international prosecutorial conference.