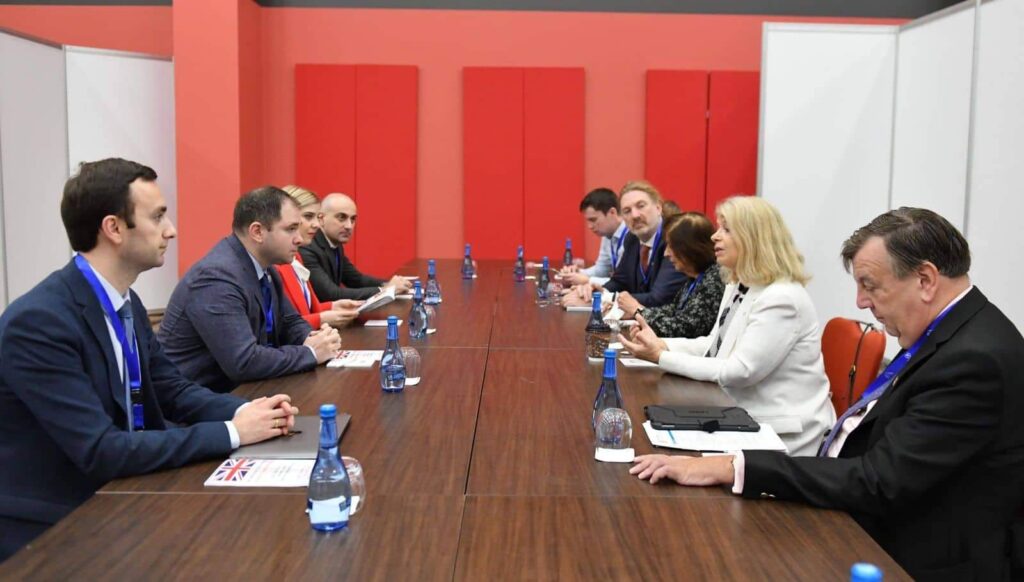 Georgian and UK parliamentary delegations meet in Rwanda
Parliamentary delegations from Georgia and the United Kingdom met in Rwanda as part of the 145th Inter-Parliamentary Union (IPU) meeting.
Nikoloz Samkharadze, Chairman of the Foreign Relations Committee, stated that the meeting reviewed Georgia-UK's strategic relationship issues and potential.
The British side enquired about the situation in the occupied territories, the impact of the war in Ukraine, Georgia's position as a mediator in the Armenia-Azerbaijan dispute, trade concerns, and the energy crisis.
Head of the UK parliamentary delegation, Harriett Baldwin, reaffirmed ties with Georgian colleagues.
"The UK delegation was very pleased to meet with the delegation from the Georgian parliament. We reaffirmed our strong friendship with our Georgian colleagues. We also made sure that our Georgian colleagues understand that the UK remains firm in standing with our friends from Georgia and also from Ukraine at this difficult time," she said.