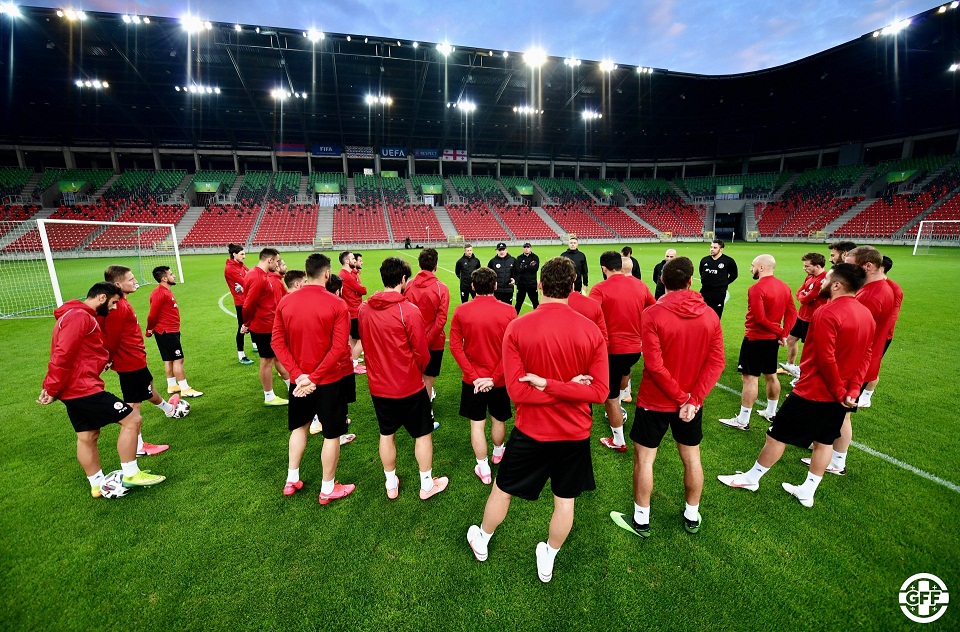 Georgia vs. Armenia football match on the First Channel of GPB
A few hours before the Nations League match between the national teams of Armenia and Georgia, the Georgian national team trained at the Central Stadium in the Polish city of Tychy.
Due to the Armenia-Azerbaijan conflict, UEFA did not allow the Armenian Football Federation to host the third round match of the Nations League in Yerevan, and the football match will take place at the neutral stadium, in the Polish city of Tychy.
The match will kick off at 20:00 Tbilisi time, on October 11 and the First Channel of Georgian Public Broadcaster will provide live transmission of the football match.