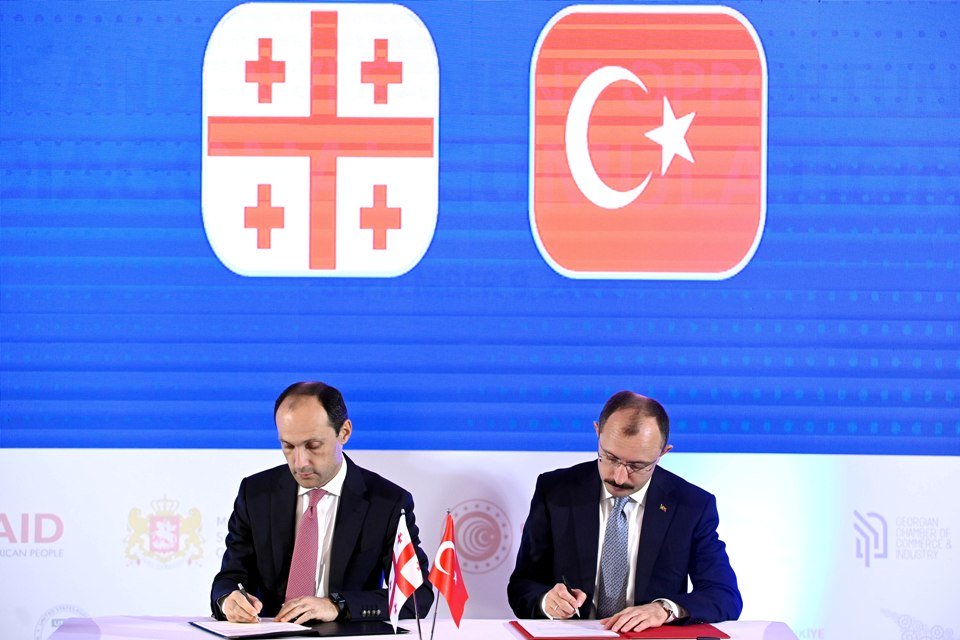 Georgia and Turkey amend Free Trade Agreement
Georgian Vice Prime Minister, Minister of Economy, Levan Davitashvili and Turkish Minister of Trade, Mehmet Muş, signed the amendments to the Georgia-Turkey Free Trade Agreement on Friday.
The decision introduces zero-tariff quotas for Georgian export of live cattle, beef, green tea, dried fruits, kiwi, lemon, canned tomatoes and food ingredients. Simultaneously, it increases Turkish export quotas for honey, apples and wine.
The Georgia-Turkey Free Trade Agreement entered into force on November 1, 2008. The sides have been working to amend the tariff section of the agreement since 2016.