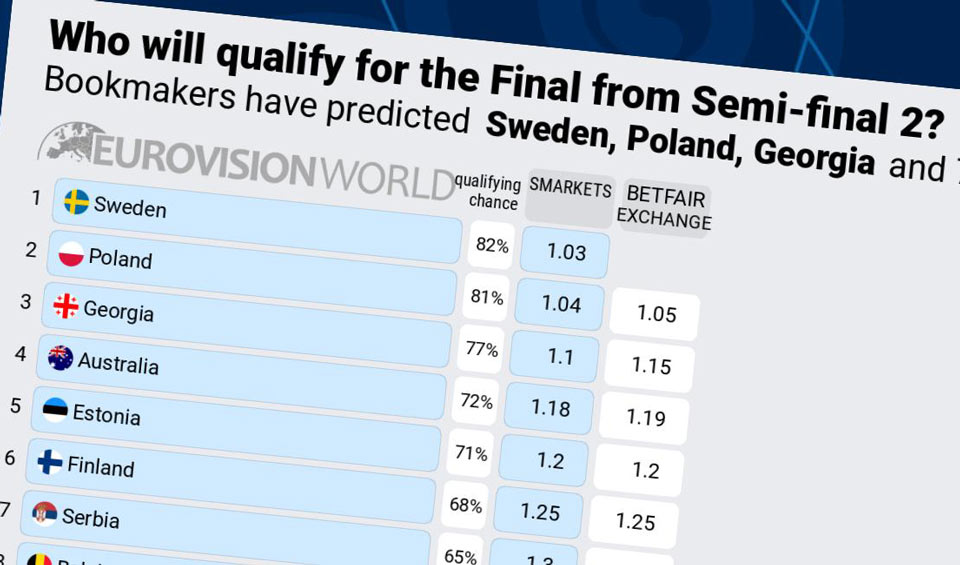 Georgia ranks 3rd in Eurovision World's odds for Semi-final 2
Bookmakers' odds show that the Georgian representative for the Eurovision Song Contest 2022 Circus Mircus holds third place in Semi-final 2. The odds are subject to change.
Georgia's Circus Mircus will perform "Lock Me In" in Turin during the second semi-final. GPB will air the live concert.
The Eurovision Song Contest 2022 is set to take place in Turin, Italy, following the country's victory at the 2021 contest with the song "Zitti e buoni" by Måneskin.
The Eurovision week will have three shows: Semi-final 1 on Tuesday, Semi-final 2 on Thursday, and the Grand Final on Saturday:
Semi-final 1: 10 May 2022
Semi-final 2: 12 May 2022
Grand Final: 14 May 2022
All the shows will start at 21:00 CEST.
The slogan for Eurovision 2022 will be The Sound of Beauty.