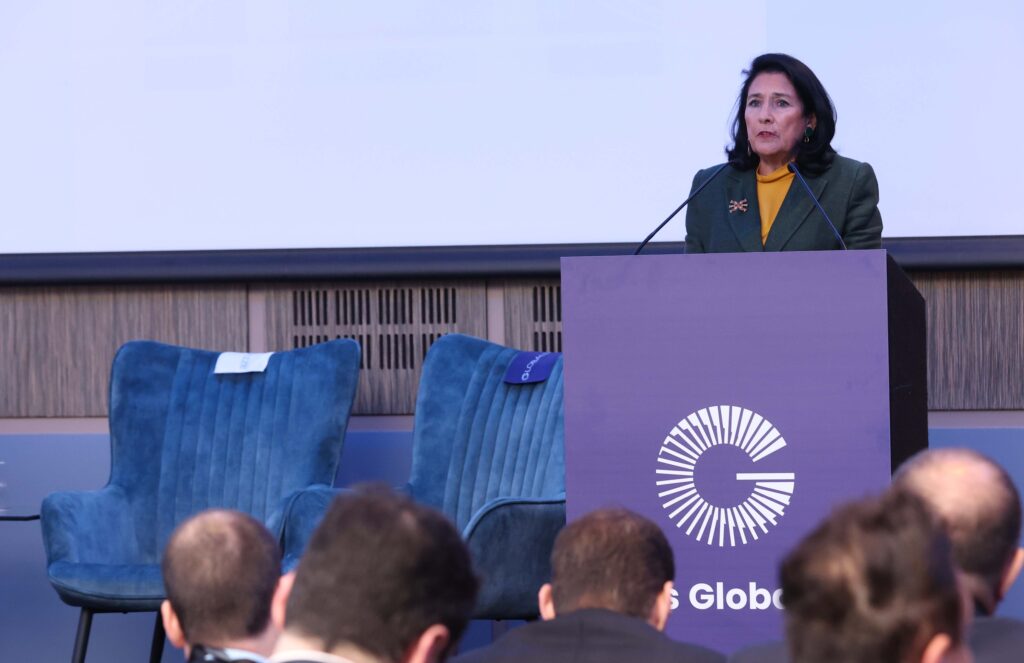 President Zourabichvili at Globalize UK 2022: Georgia needs to be part of global world
"If Georgia has to exist in the future world, it has to become part of the global world," Georgia's President Salome Zourabichvili stated at the opening ceremony of the international conference Globalize UK 2022 in London.
The President spoke about the importance of the conference in her speech.
"Why does the President of Georgia come to support such a conference? I think it presents everything that we need for Georgia today. First of all, globalize. We need to be a part of the global world. Some people might want to isolate us. Some people might want to see Georgia that would be turning back and backwards. But if Georgia has to exist in the future world, it has to become part of the global world.
It is a small country, but you will agree with me that for a small country, we are very represented in certain fields, whether it's wine, sports, culture and technology.
It has always been the case that Georgians were very innovative. First, when I entered Georgian politics, I was surprised by the number of people that were coming with packs of documents under their arms with different innovations. That, of course, didn't go anywhere because these were ideas, and at that time, there was no real way forward to develop the idea into a practical initiative and practical business.
That's what is happening today in the world. That you can turn ideas into reality, one of the instruments for the development of a country, or not only a country, but of a field, a global instrument," the President stated.
She continued: "We don't have natural resources like gas, but we have wine. What we have in big amounts is human power, the human brain, and a wish to export Georgia. Every Georgian living abroad, having left the country, always is linked to Georgia and always wants to export a bit of Georgia. That is a very big resource. It is a capital. We keep this diaspora engaged in the development of Georgia, the Georgian economy or culture".