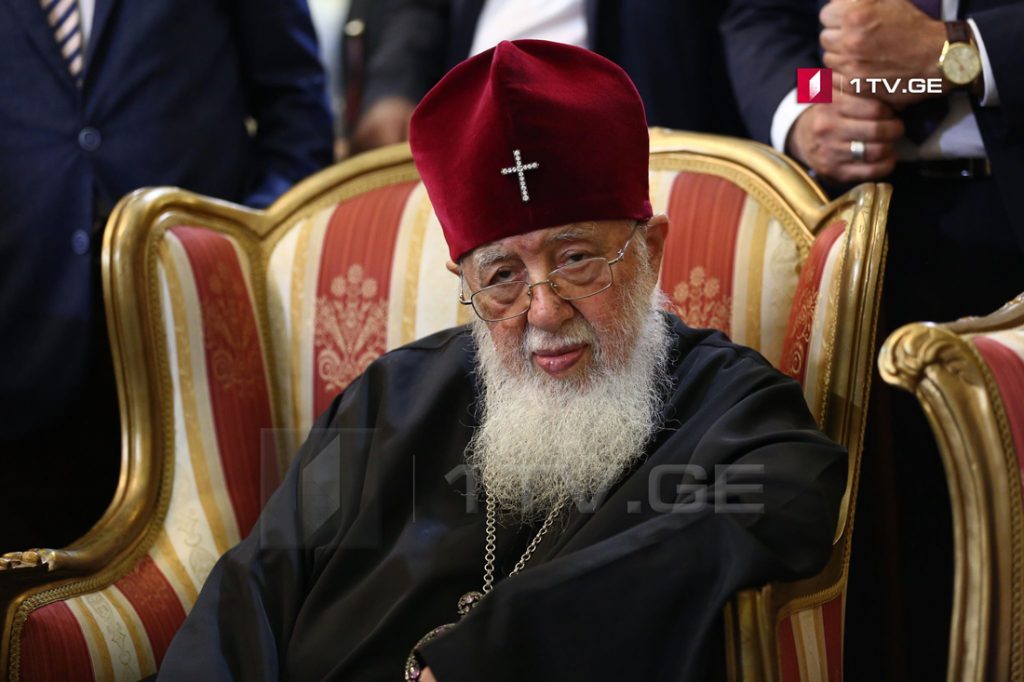 Georgia mourns over loss of Georgian volunteer soldiers in Ukraine, Patriarch says
Catholicos-Patriarch of All Georgia, His Holiness and Beatitude Ilia II offered his condolences to the families of the Georgian volunteer fighters who died in Ukraine.
Patriarchal locum tenens Shio Mujiri read the condolence letter at the Kashueti church.
"Unfortunately, we are mourning over the loss of our volunteer soldiers. We are saying goodbye to those fallen in the Ukraine war. They fought to save the lives of others and sacrificed themselves. Sacrificing yourself to save the life of someone else is the greatest sacrifice!
We are praying for Giorgi (Gia) Beriashvili, Davit Ratiani and Bakhva Chikobava," reads the Patriarch's letter.
Three Georgian volunteer fighters died in combat action in Ukraine on March 18.