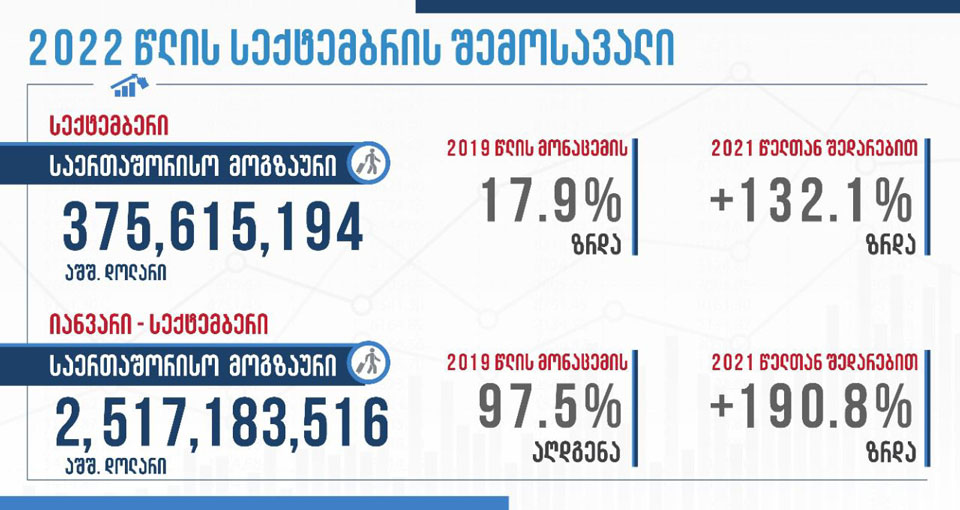 Georgia gets USD 375 million from tourism in September
Travel revenue in September topped that in 2019 for the third time since the pandemic began, the National Tourism Administration's figures show.
Georgia earned USD 375,615,194 million from foreign tourism in September 2022, which is 17.9% more than the total in 2019 (+ 56,982,269 USD).
Travel income grew by USD 213,752,443 (+132.1%) from September 2021 to September 2022.