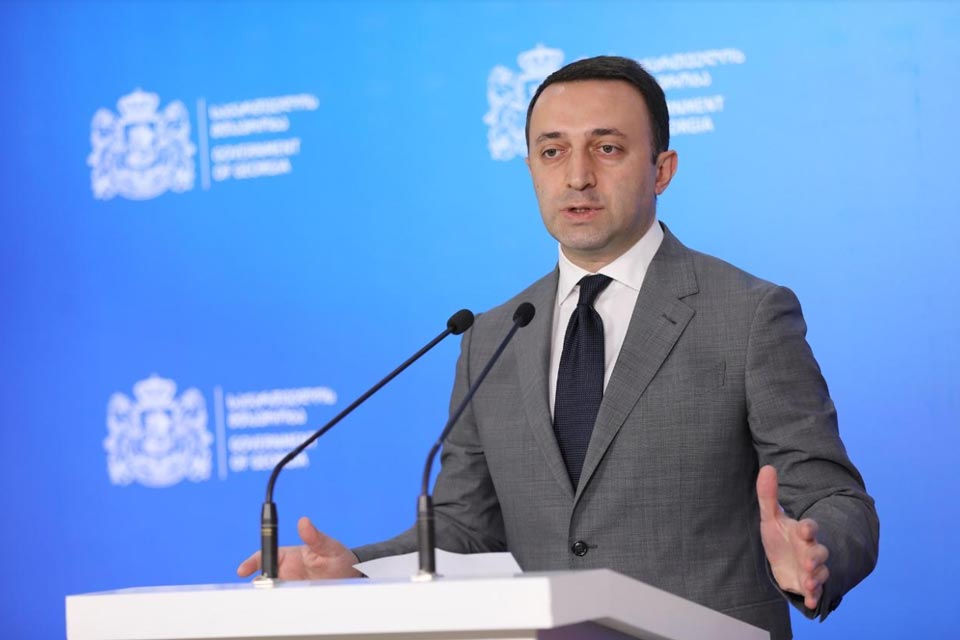 Georgia can play crucial role in lasting peace, regional stability, PM says
Today, Georgian Prime Minister Irakli Garibashvili participated in an online conference of ambassadors, reviewing the country's economy and regional stability.
PM said the pandemic had affected the economic stability of the countries worldwide. "Our government is fully aware of this challenge. We have taken several important steps in response."
The Head of the government stressed the "unprecedented" rate of economic growth, pledging Georgia to reach double-digit economic growth by the end of the year.
"Restoration of economy, domestic and foreign policy were my priority since I was appointed the Prime Minister. The main challenge is poverty, unemployment. We will present a new important vision in the coming weeks, and this will be my main dream, goal and idea," PM stated.
PM also stressed the need for regional peace and stability, believing Georgia could play a crucial role in achieving lasting peace and stability in the region.
He mentioned his-led Peaceful Neighborhood initiative, "serving this very purpose, aiming to develop dialogue, restore trust between neighbours and strengthen and highlight Georgia's role as a mediator."