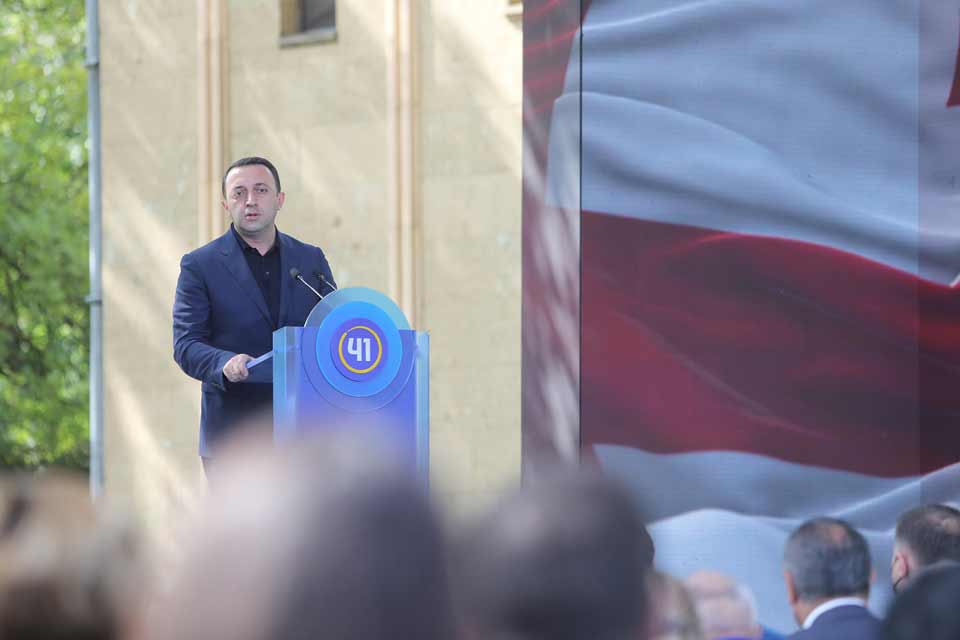 GD to win October 2 race as it has no alternative, PM says 
"We have won seven elections and we will win the eighth October 2 race as the Georgian Dream (GD) has no alternative," said Georgian Prime Minister Irakli Garibashvili while presenting GD's Tsageri mayoral candidate Giorgi Nemsadze on Sunday.
PM claims the ruling team "proved through its policies, prudent management, and actions that we are a people-centered government, a responsible force."
Garibashvili vows "the ruling team takes responsibility for the protection, security, and welfare of the population."
PM thanked Giorgi Nemsadze for his patriotism. "Georgian laudable athlete Giorgi Nemsadze decided to return to his native Tsageri and serve Tsageri and its people," he added.