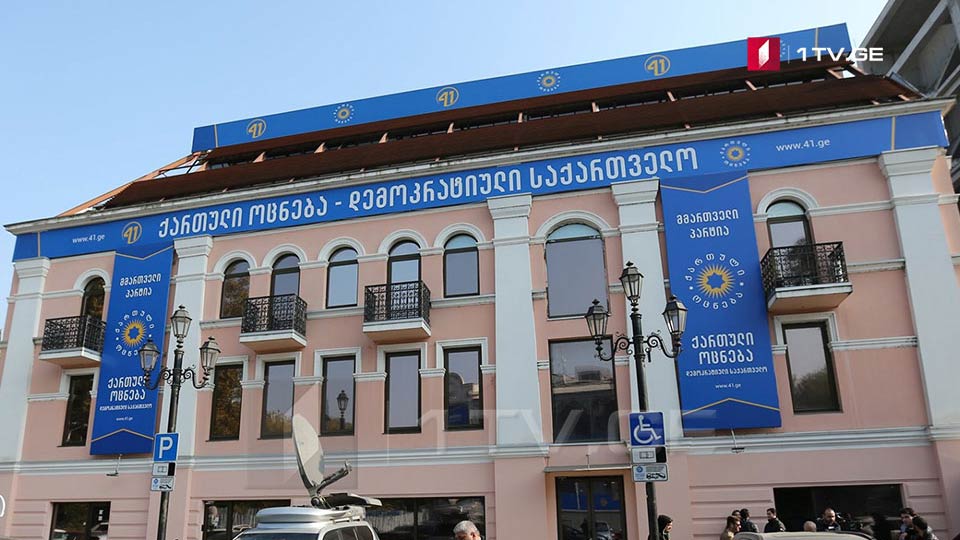 GD reminds President that Constitution defines playing field of state system
President should respect the Constitution of Georgia and her constitutional duties and obligations, the Political Board of the ruling Georgian Dream (GD) party said in a statement.
Based on the statement, all state institutions and the President, in particular, are obliged to respect the Constitution.
"In her speech yesterday, the President of Georgia proposed some new rules of the game, related to the state system functioning. She obviously wanted to act beyond the Constitution. However, we would like to remind the President that not the President, but the Constitution defines playing field of the state system, and no one will allow the President to rewrite the Constitution," the statement reads.
Georgian Dream accused President Salome Zourabichvili of having violated the Constitution of Georgia.
In the annual report delivered in the Georgian parliament on March 14, Georgian President Salome Zourabichvili spoke about "restrictions imposed on the President's international activities" by the government. Salome Zourabichvili said she was banned from making working visits to Paris, Brussels, Berlin and Warsaw.
"I found it necessary to use my contacts and recast working visits into personal meetings. I think similar approaches and restrictions are harmful to our country, located in such a complex region. There is no time for restrictions, on the contrary, we should be involved at the international level as much as possible," President said.