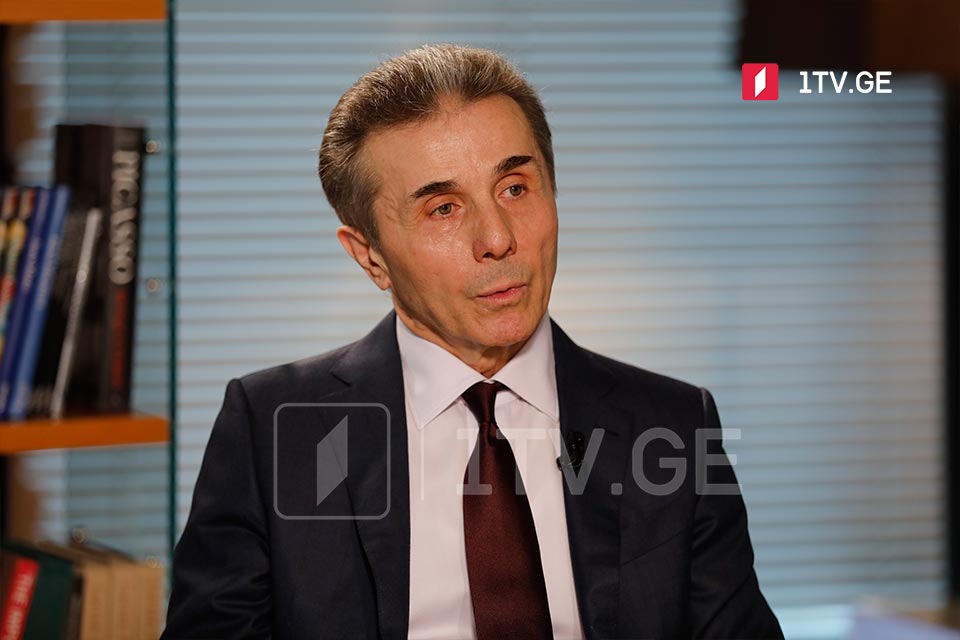 GD founder Bidzina Ivanishvili makes statement on former PM Giorgi Gakharia
The ruling Georgian Dream (GD) founder Bidzina Ivanishvili commented on the media reports on the links between former Georgian Prime Minister Giorgi Gakharia and Bidzina Ivanishvili. GD founder deemed these statements as fake.
The statement by Bidzina Ivanishvili as delivered:
"As the society may be aware, I made no direct or indirect comments about the current political processes in Georgia since I quit politics. I did not share my stance even when the country and the government faced a significant political challenge this February to avoid any speculations about my political concerns. Naturally, I did not break off relations with the representatives of the society amid leaving politics. Family members, friends, relatives and acquaintances update me on the events significant for the people. I heard rumours as if Giorgi Gakharia's party is my so-called political project. Observing an attempt to link my name with Georgian politics via spreading false messages despite my retirement, I felt the need to clarify this issue," Ivanishvili declared.
Bidzina Ivanishvili stated that creating satellite, pseudo-opposition parties was a common practice by the previous United National Movement's government.
"Similar approach was never my handwriting. I have never created or facilitated any pseudo party in Georgia since 2011 till I finally quit the politics. Moreover, I would never do anything so demeaning to myself and Georgian society after the political retirement. Apart from the fact that forming a pseudo-party is a wrong event in itself, political cooperation with Giorgi Gakharia would have been entirely unacceptable to me. We have witnessed many political mistakes in Georgian politics during these years, and I thought nothing and no one would ever surprise me in this respect. However, a move by Giorgi Gakharia this February is surprising even against this backdrop," Ivanishvili noted.
Ivanishvili stressed that one of the ruling party leaders, a person holding the highest state post, Giorgi Gakharia, had resigned amid a completely incomprehensible time for an unheard reason.
"He resigned because he did not want to uphold the rule of law that the ruling team demanded. Gakharia demanded a two-day postponement of the law enforcement. We still have no convincing explanation for this demand. Gakharia's approach was further obscure as he had insisted on lifting Melia's MP immunity just the days earlier. We would hardly find similar conduct of a high-ranking state official in the history of world politics. Giorgi Gakharia's move in February was a betrayal of his team. More importantly, it was a direct betrayal of his country. The rule of law is the cornerstone of any state. First of all, it is the attitude towards the rule of law that helps assess and measure the work of any politician and government official. It is hard to imagine a bigger political crime than a high-ranking official breaking the law and leaving his office under this pretext. I regret to say that all of these severely frustrated me. The establishment of a political party by Giorgi Gakharia was a logical sequel. His party has no ideological or conceptual basis, and it is intended clearly as a situational tool to seize even a small number of electoral votes from the ruling team. My favourite proverb is: Every cloud has a silver lining. There was an expectation that Gakharia's resignation would lead to a severe political crisis. However, we can see that the strong, progressive and experienced ruling team overcame the difficulties and strengthened the state institutions. Even though two high-ranking state officials changed after my retirement, the state continues to function stably," reads the statement spread by the Cartu Foundation.