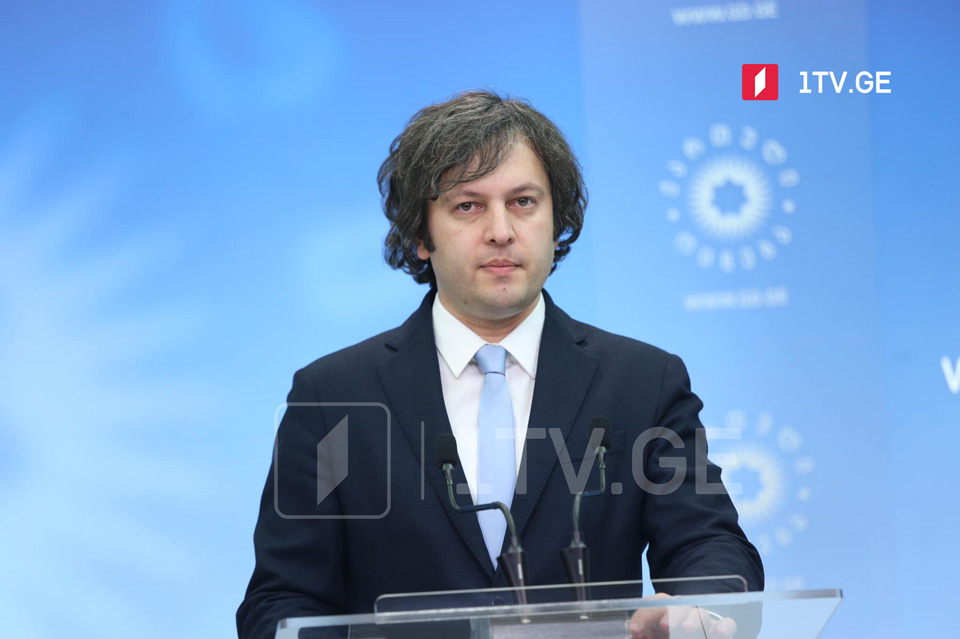 GD Chair vows to protect any bullied judge
"The government will protect every judge, who becomes a victim of bullying and pressure from any hostile political force," said Irakli Kobakhidze, chair of the Georgian Dream party, at the plenary sitting.
The radical opposition, according to Kobakhidze, alleged that the US Embassy sanctioned the judge of the Tbilisi City Court, which is illegal.
"Bringing a criminal charge against American diplomats is merely extremely irresponsible," Kobakhidze said, adding he sees the handwriting of the opposition United National Movement (UNM) party, actively applied in 2004-2021.
GD Chair remarked on the allegation that the court verdict for Nika Gvaramia, Director General of Mtavari Arkhi, prompted the US Embassy to exclude judge Lasha Chkhikvadze from the advanced training program. Under this program, Lasha Chkhikvadze was supposed to go to Florida for a seminar, fully paid for by the embassy.