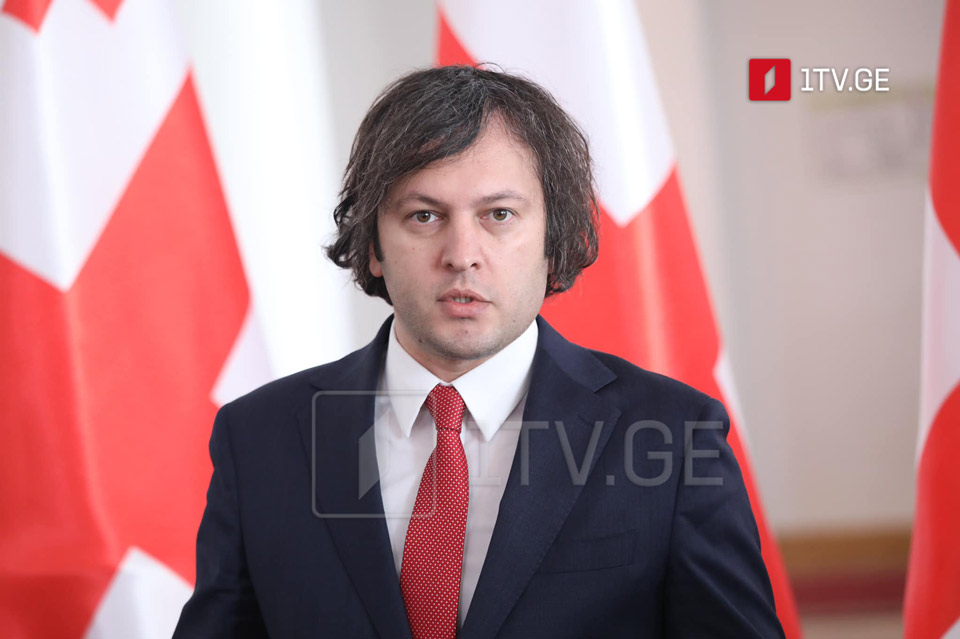 GD Chair says impeachment aims to confirm blatant violation of Constitution
Irakli Kobakhidze, the chair of the ruling Georgian Dream party, says that the primary goal of initiating the impeachment procedure is to have the Constitutional Court confirm a blatant violation of the Constitution by the President.
Kobakhidze sees the impeachment process as an opportunity to expose the alliance between President Zourabichvili and the radical opposition.
"The goal is simple: the Constitutional Court to affirm, through its conclusion, the blatant violation of the Constitution by the President.
We've stated from the outset that there aren't 100 votes in parliament. The radical opposition, which acts in line with Salome Zourabichvili and shares a common agenda, will not support the impeachment of someone they've branded a traitor. They share a common agenda and a common patron. So, the objective isn't to secure 100 votes. The objective is for the Constitutional Court to officially determine the violation of Georgia's Constitution within the impeachment procedure.
Once that happens, everything will become clear. The alliance between Salome Zourabichvili and the radical opposition will be exposed. Once again, the radical opposition will demonstrate that it's a political force that disregards the Constitution. Remember how they violated the Constitution before 2012, and now they're doing it from the opposition," he said.
Kobakhidze noted his involvement in preparing the lawsuit and emphasized that members of parliament are personally engaged in the documentation process.