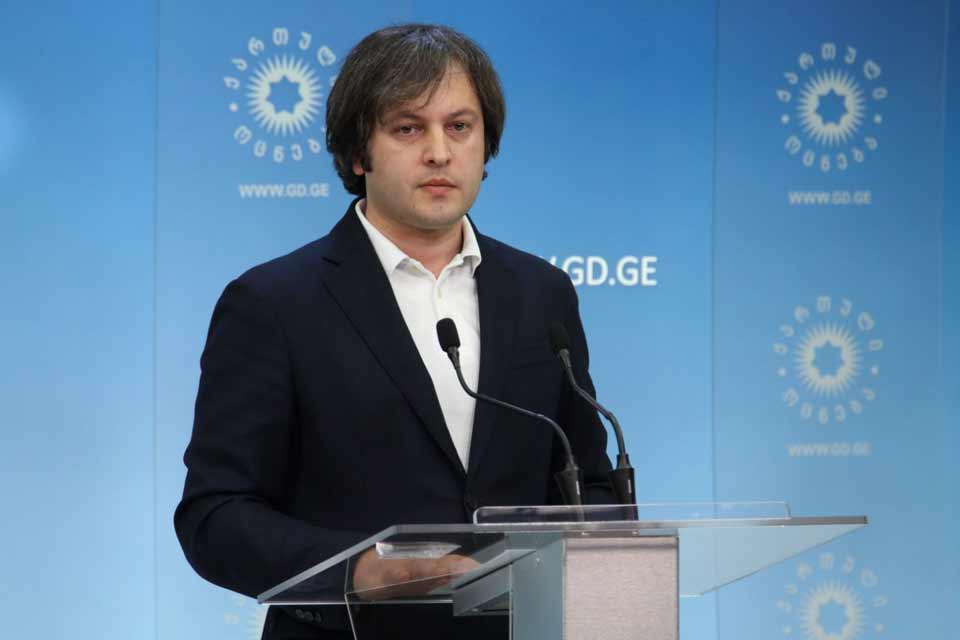 GD Chair predicts no success to destructive opposition, no elections until 2024
Chairman of the ruling Georgian Dream (GD) party Irakli Kobakhidze said stuck in a dead-end, the radical opposition continues plotting crimes, even murdering co-mates.
Kobakhidze said the poisoning of Elene Khoshtaria, a hunger-striker Droa party leader, was prevented yesterday, promising to disclose other details later and to punish any crime severely.
Irakli Kobakhidze further explained that placing jailed ex-president Mikheil Saakashvili in a civilian clinic would contribute to the implementation of destructive plans. GD Chair vowed the convicted ex-president would serve his full prison term.
Kobakhidze also said international partners often speak about polarization. However, "everybody sees that the polarization has only one side, the radical opposition".
GD Chair promised to swiftly stop flimsy attempts of the radical opposition to organize disorder in the country.
Kobakhidze also elaborated on the other demand of the opposition for a snap election, saying recent municipal elections put an end to the radical opposition's ambition to regain power and restore the violent regime in Georgia.
"The Georgian Dream is the guarantor of dignity, freedom and peace in the country, and we will not admit its return to the past," Kobakhidze stated.