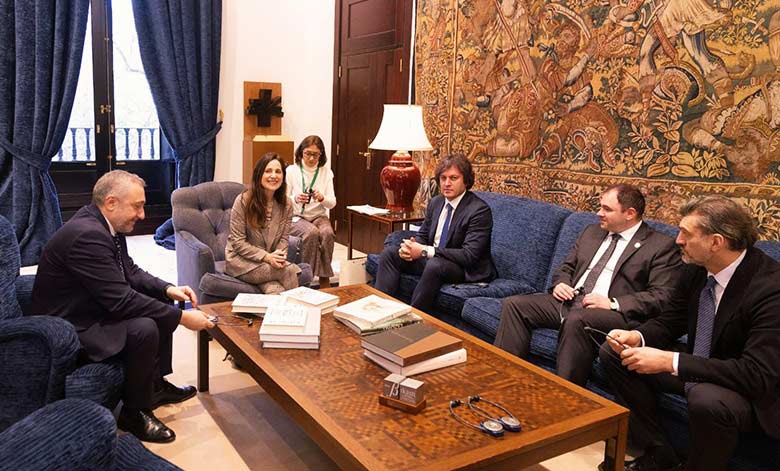 GD chair meets Speaker, members of Basque Parliament
The ruling Georgian Dream (GD) party chair, Irakli Kobakhidze, met with the Speaker of the Basque Parliament, Bakartxo Tejeria, the foreign relations committee chair Rakel Molina, and committee members during his visit to Spain's Basque Country.
Irakli Kobakhidze stressed the significance of strengthening Georgian-Basque relations. The Speaker and members of the Basque Parliament reaffirmed their support for Georgia's EU integration path.
Foreign Relations Committee Chair Nikoloz Samkharadze, MP Mikheil Kavelashvili and Georgia's Ambassador to Spain Ilia Giorgadze attended the meeting.