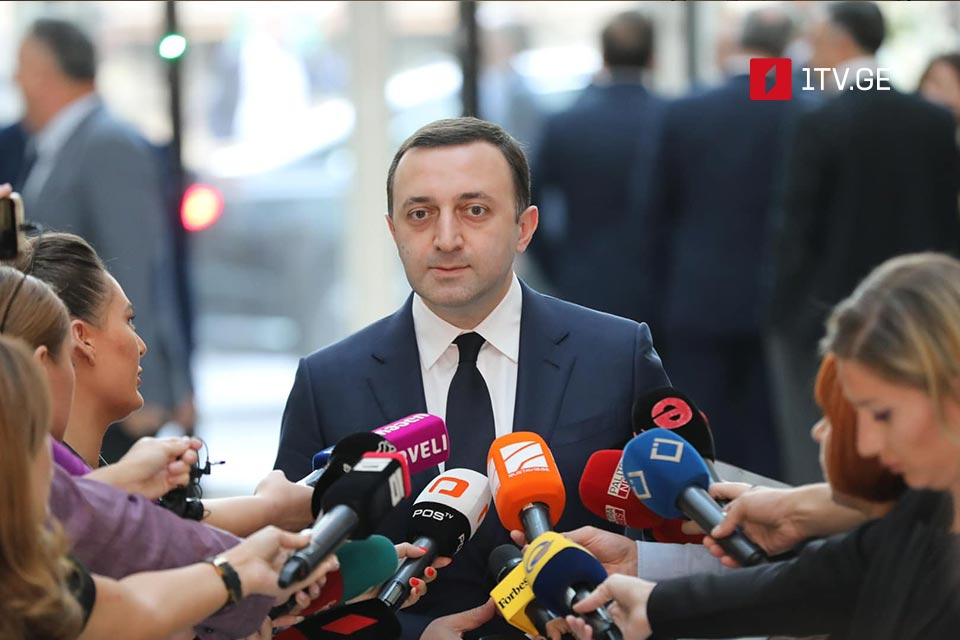 GD and People's Power hold differing viewpoints and so segregate, PM says
"Every individual has the entire right to make whatever decision he considers to be proper. This is how we perceive democracy. As a democratic society, we must promote diversity and the development of many views and ideologies," Georgian Prime Minister Irakli Garibashvili responded to whether he agrees that there is no difference in value between People's Power and the Georgian Dream.
The Prime Minister considers that the Georgian Dream (GD) contradicts People's Power's positions.
"They have separated themselves from us. We had differences of opinions, and that is why we are now split," Garibashvili explained.
Georgia, as the Head of the government remarked, is a small country with many challenges and occupied territories.
"We need strong allies and partners. We need a good bond with everyone, particularly with our major partners, the United States and the European Union," he said.