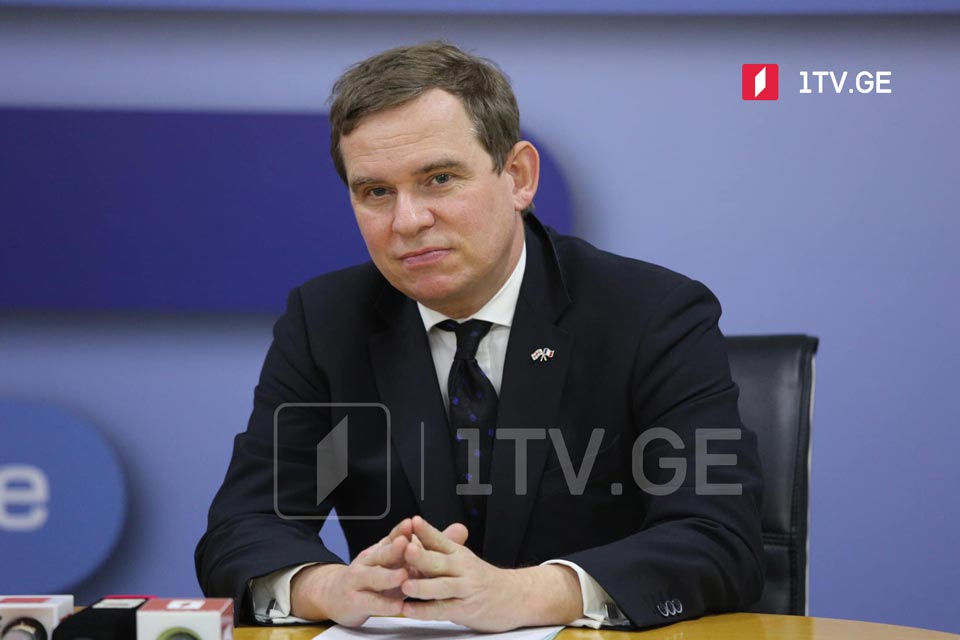 French Ambassador: French Embassy and institute join Georgia in mourning
French Ambassador to Georgia, Diego Colas said the Embassy was mourning over the tragedy that followed the collapse of a residential building in Batumi.
"All my thoughts fly towards Batumi in grief. French embassy and institute join Georgia in mourning the loss of life in the building collapse, in wishing recovery to the wounded and comfort to the grieving, and in admiring the relentless work of rescue workers since yesterday," the French Ambassador tweeted.
Part of a five-storey residential building on May 26 Street in Batumi collapsed on October 8. The Ministry of Internal Affairs (MIA) detained three individuals within the ongoing investigation in Batumi residential building collapsing incident.
The incident claimed lives of 9 people, among them 3 children. Georgian government declared October 11 as Day of Mourning.
All my thoughts fly towards Batumi in grief. ?? embassy and institute join ?? in mourning the loss of life in the building collapse, in wishing recovery to the wounded and comfort to the grieving, and in admiring the relentless work of rescue workers since yesterday. pic.twitter.com/ezBuXzsBiB

— Diégo Colas (@ColasDiego) October 9, 2021