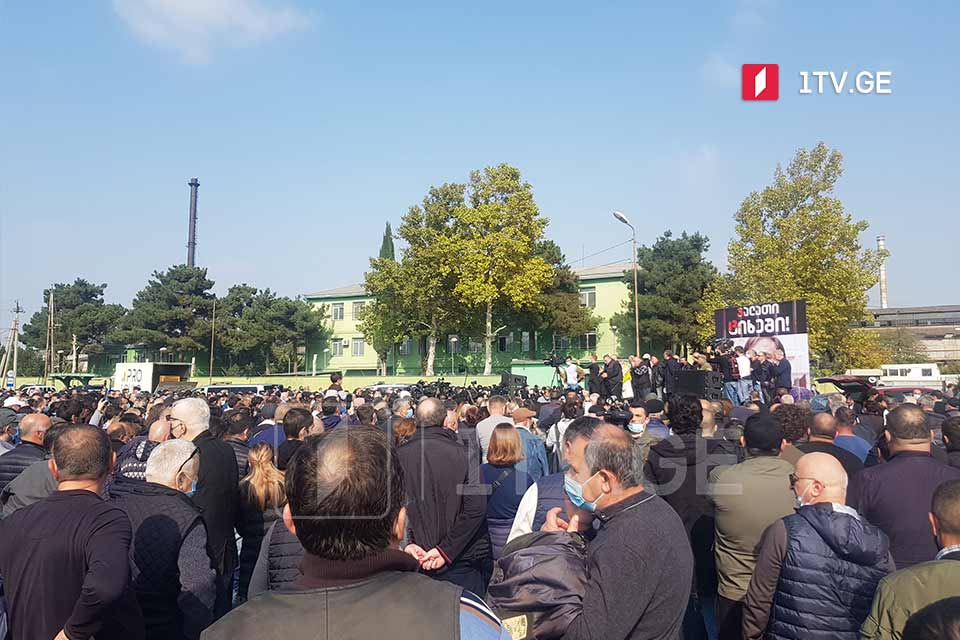 Former political prisoners rally at N12 Rustavi Prison
Victims of the United National Movement (UNM) rule, their family members and former political prisoners rally outside the N12 Rustavi Prison where ex-president and former UNM leader Mikheil Saakashvili is jailed.
The protest with the slogan Butcher in Jail aims to remind the society of the former regime's crimes. Protesters claim that ex-president Saakashvili is not a political prisoner and should be punished.
"We will not accept Saakashvili's recognizing a political prisoner. He is the biggest wrongdoer who brought misfortune to many people and the country," said Ia Metreveli, mother of the killed youth Buta Robakidze ahead of the rally.
Tornike Molashvili, brother of Sulkhan Molashvili, the deceased former head of Georgia's State Audit Office tortured while in custody, said that the society had short memory. "There is a group in Georgia, which does not remember the past, does not want to see the present and think about the future," he said.
The rally organized by the opposition United National Movement (UNM) party in support and solidarity with imprisoned ex-president Mikheil Saakashvili was held at Freedom Square in Tbilisi on October 14. UNM supporters and people arrived from different regions of Georgia to join the protest.