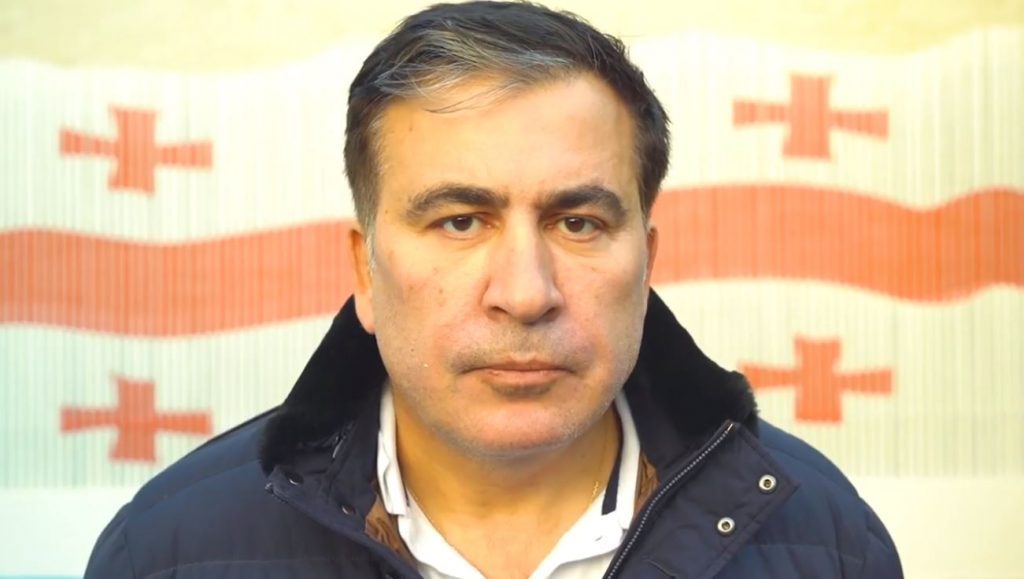 Former Georgian President advises not to arrest UNM Chair Melia
Former Georgian President Mikheil Saakashvili appeals to the ruling Georgian Dream party founder, former Georgian Prime Minister Bidzina Ivanishvili, over Nika Melia's case.
Saakashvili advised Ivanishvili to avoid United National Movement Chairman's arrest. He says international sanctions would follow Melia's detention. "You cannot arrest him. Nobody ignores that. The whole international community will react to it. You will face not only sanctions but criminal proceedings as well. You have to choose between bad and worse. Georgian people will win in the end," Saakashvili stated.
Nika Melia's trial is underway at the Tbilisi City Court. Melia was charged with incitement to violence during the June protests in the Georgian capital Tbilisi in 2019 and was released on GEL 30,000 bail. UNM Chairman defied the bail conditions by removing his monitoring bracelet. The court increased the bail amount to GEL 40,000 in November 2020 following the violation. Melia did not pay the added bail either.
The General Prosecutor's Office (POG) warned Melia of a motion to substitute the bail with custody. POG appealed to the Georgian parliament to suspend his parliamentary immunity to request his arrest from the court.
The parliament greenlit measures against Melia with 88 votes pro on February 16.