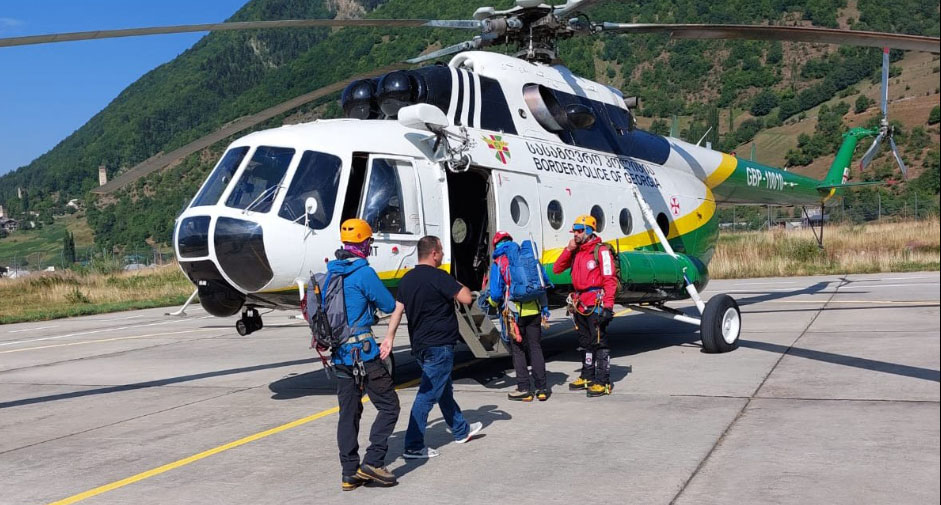 Foreign tourist dies on Tetnuldi Peak
One foreign tourist from a 6-member group of hikers died at Tetnuldi Peak. Rescuers were searching for the tourist for several hours. His dead body is transferred to Mestia.
Rescuers safely evacuated two foreign tourists by a helicopter, the Emergency Situations Management Service reported earlier on Saturday. The two rescued hikers were taken to hospital. Their health condition is not life-threatening. Three others are fine.
The Service received a notification that a group of foreign tourists had been stuck on the peak for two days and needed help. The rescuers determined the exact location but due to hard geographical site to access, they decided to involve a Border Police helicopter in the search efforts.