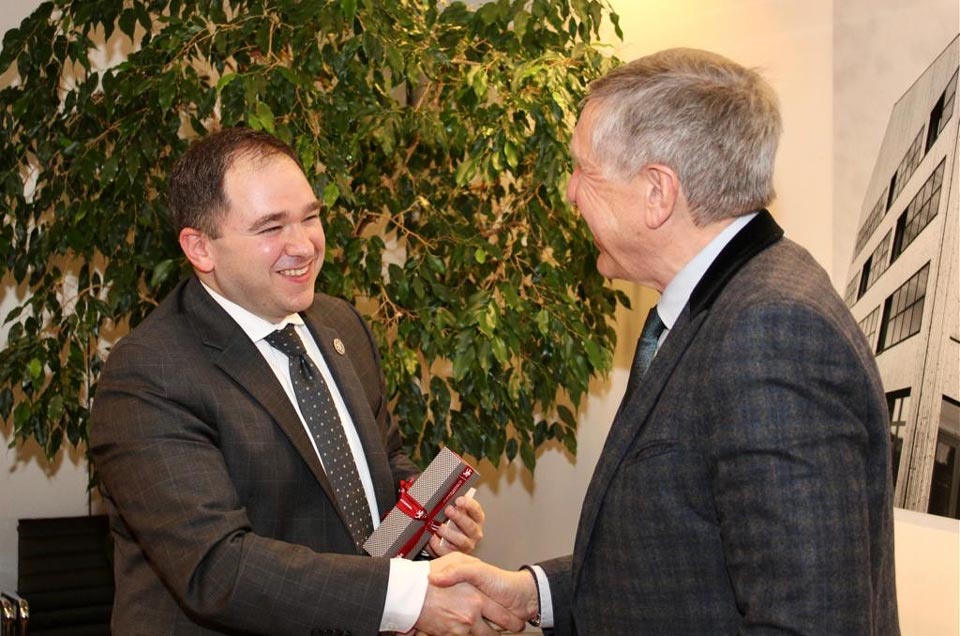 Foreign Relations Committee Chair meets Vice Premier of Luxembourg
The Foreign Relations Committee delegation, led by its chair Nikoloz Samkharadze, is in Luxembourg for an official visit.
According to the parliament's press office, the delegation met with Luxembourg's Vice Prime Minister and Defense Minister, Francois Bausch.
The parties reviewed the dynamics of Georgia-Luxembourg bilateral relations, Russia's continuous aggression in Ukraine and related difficulties, the importance of Georgia's NATO membership, and granting Georgia EU candidate status.
Nikoloz Samkharadze informed the Vice Prime Minister of the European Commission's 12 recommendations implementation by the parliament, as well as the challenging situation in Russia-occupied territories.
The parties concentrated on the difficulties in the South Caucasus region, underlining Georgia's role in Armenia-Azerbaijan relations.
The Luxembourg side reiterated its strong support for Georgia's territorial integrity and European and Euro-Atlantic integration.