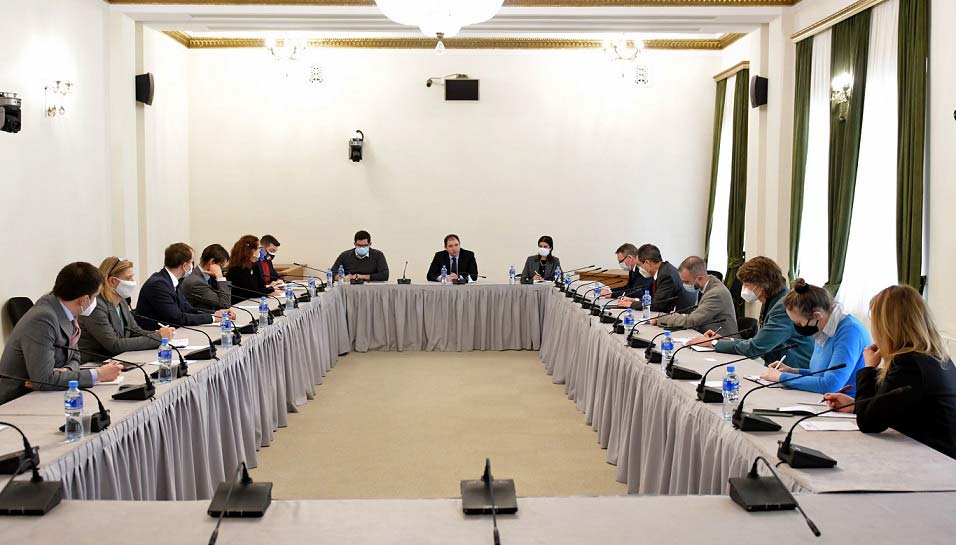 Foreign Relations Committee Chair meets diplomats
Chairman of the Georgian parliamentary Foreign Relations Committee, Nikoloz Samkharadze met representatives of the diplomatic mission of EU member countries. Regional security issues, ongoing developments around Ukraine and Russia's aggressive moves were the main topics of the meeting.
Nikoloz Samkharadze stressed the significance of the international partners' involvement in the processes amid facing threats from Russia. He said that Russia's intrusion in Ukraine would be disastrous for Georgia as well.
Foreign Affairs Committee Chair explained why Georgia declined to participate in the 3+3 format. He also informed the diplomats about the current situation in occupied Abkhazia and Tskhinvali regions.
Representatives of the Diplomatic Corps reconfirmed full support for Georgia's territorial integrity, sovereignty and the European Union integration aspiration.