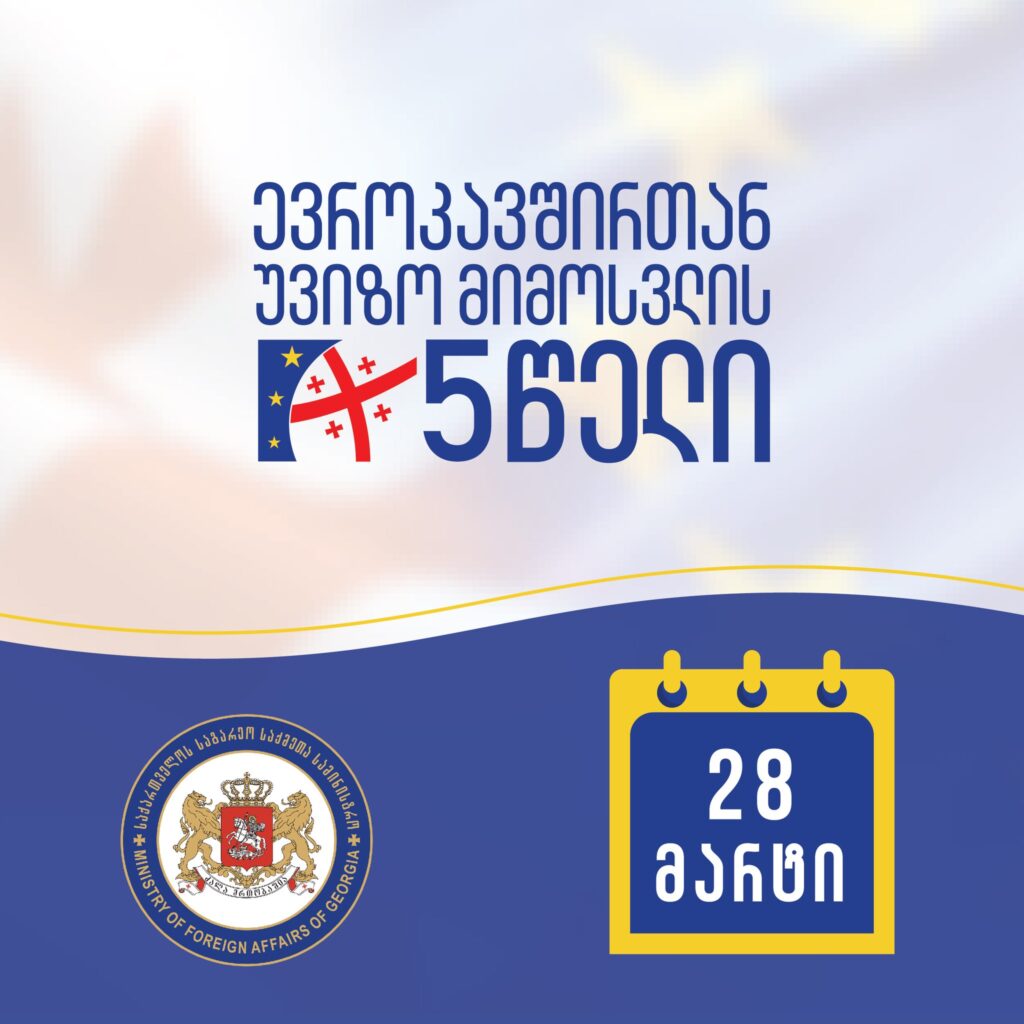 Foreign Ministry deems introduction of visa-free regime as everyone's common achievement
Georgian Foreign Ministry deems the introduction of the visa-free regime for Georgia with the European Union/Schengen zone countries as a "common achievement of everyone."
On the occasion of the 5th anniversary of the visa-free regime's activation, Foreign Ministry said that introduction of the visa-free regime permitted Georgian citizens to travel without barriers and plan their visits freely.
"Georgia reinforced the status of a reliable and worthy partner for the EU and won the strong support from the EU on its Euro-Atlantic integration aspiration process.
Visa-free travel created new opportunities for our society, gave tangible results in tourism, business, students' exchange programs, professional links and deepening cultural and economic relations between the peoples," Foreign Ministry said.
Georgian citizens holding biometric passports can travel to EU/Schengen Zone visa-free for 90 days within a 180-day period, whether it be for tourism, family visits, or business.