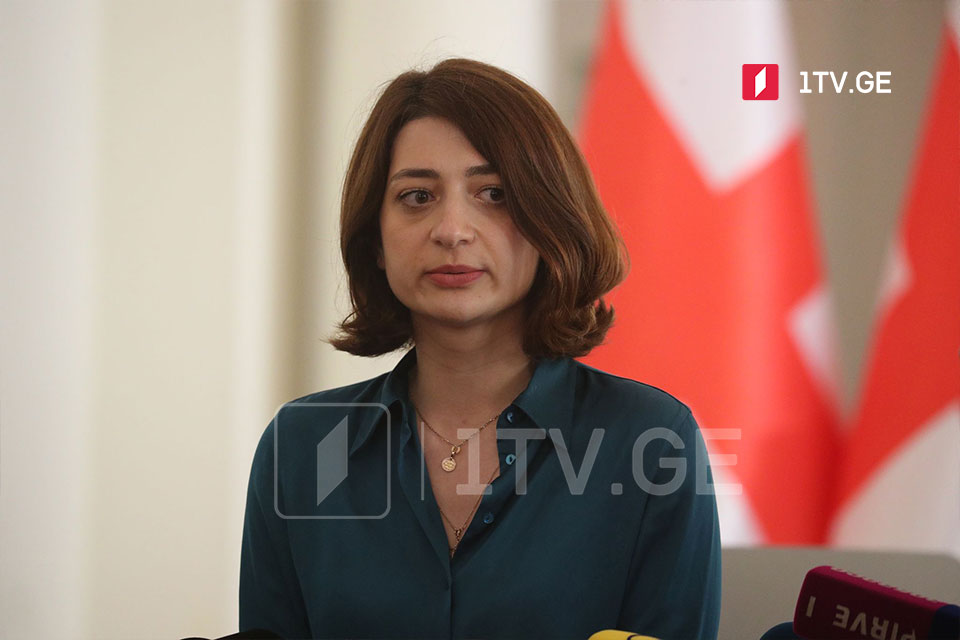 For Georgia's Buchukuri finds parallel processes "unacceptable"
Ana Buchukuri, For Georgia member, one of the parliamentary opposition parties working on Georgia's European Union membership candidate status, has deemed parallel processes "unacceptable."
Her remark came after the Strategy Aghmashenebeli party today kicked off working meetings on the EC's 12 recommendations for Georgia, engaging other opposition parties, faction representatives, independent MPs, NGOs, and experts.
Buchukuri called on opposition colleagues to join the working groups set up by the ruling team.
"We share the MEPs' stance that parallel processes are not correct. By eschewing the said processes, we should not give them [ruling team] an additional excuse to blame others for the responsibility they hold. Hence, we participate in the GD's working groups," Buchukuri stated.