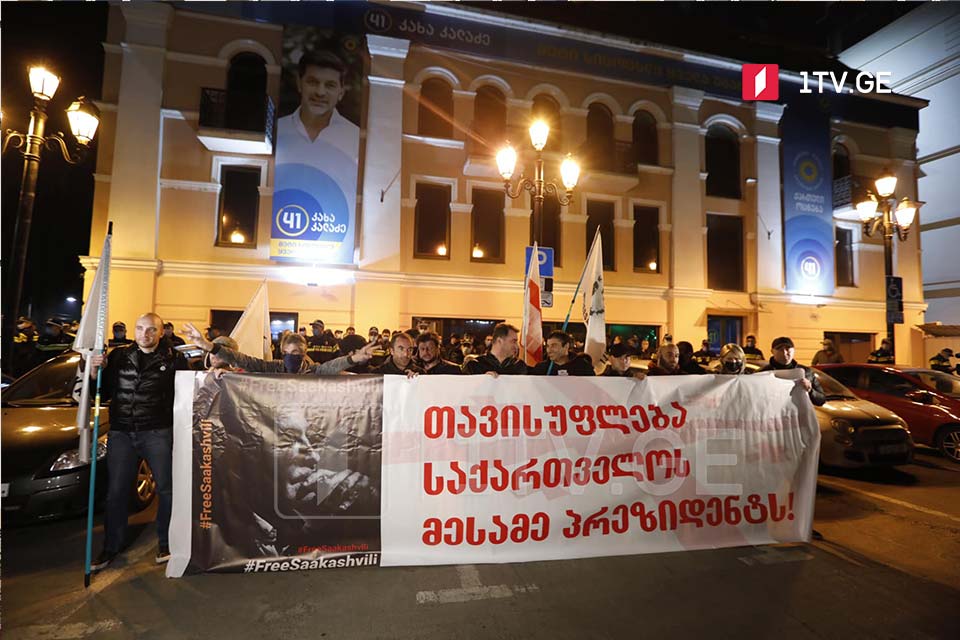 For Georgia to rally at GD HQ in support of ex-president Saakashvili
Members of the For Georgia movement held a rally at the ruling Georgian Dream (GD) party headquarters to demand the release of ex-president Mikheil Saakashvili from the Rustavi prison. The protesters expressed solidarity with Mikheil Saakashvili before heading for Rustavi penitentiary.
Giorgi Mumladze, the movement member, said that the health state of the ex-president is worsening and requires hospitalization. He also added the government is responsible for Saakashvili's complicated health condition.
The opposition United National Movement (UNM) will organize a large-scale protest rally in Tbilisi on October 14 in support and solidarity with imprisoned ex-president Mikheil Saakashvili, who has been on hunger strike since the very first day of his arrest.