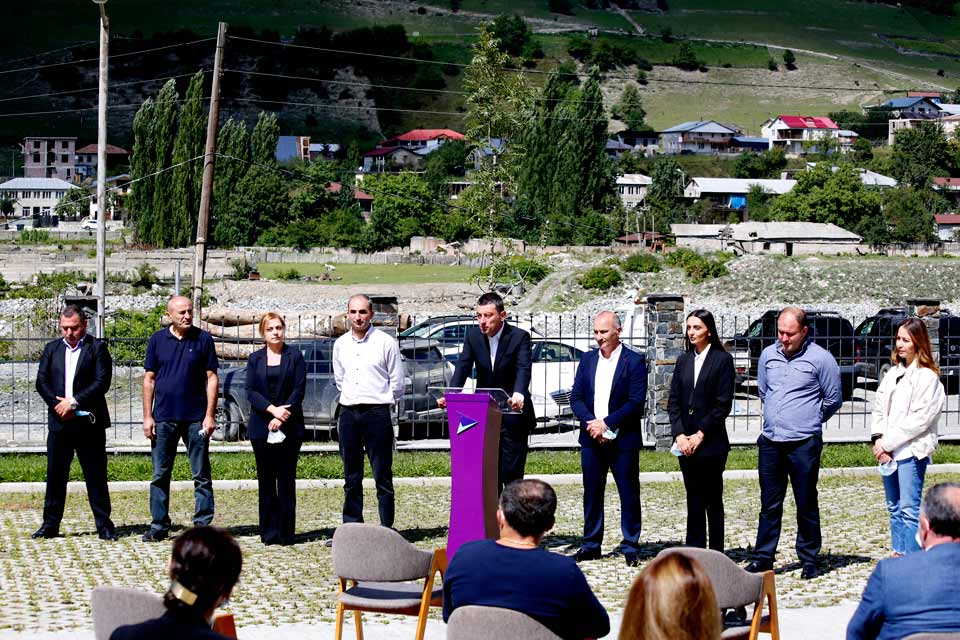 For Georgia names Mestia mayoral, majoritarian candidates
For Georgia party chairman Giorgi Gakharia nominated Mestia mayoral and majoritarian candidates in Svaneti on Sunday. Malkhaz Udesiani will run for Mestia mayor.
Giorgi Gakharia said, "this is an election that will lead the country to changes and real progress."
"We must all fight for Georgia, for its advancement. We should spare no effort in each region, to create a better future for our country, our children, and our municipalities," Giorgi Gakharia noted.
The local elections are scheduled for October 2.