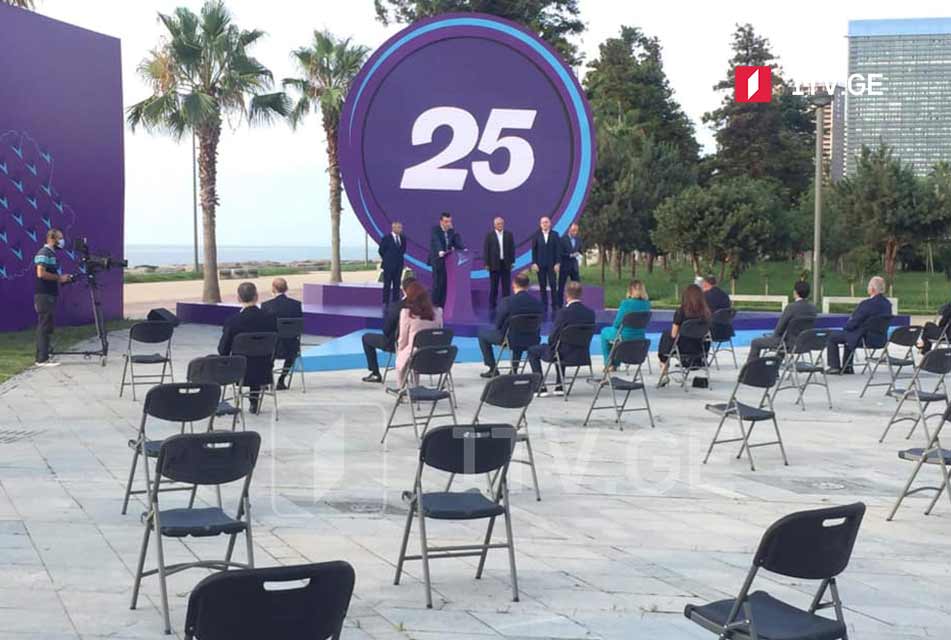 For Georgia names mayoral, single-mandate candidates in Adjara
The opposition For Georgia party presented its mayoral and single-mandate (majoritarian) candidates in the Adjara region of western Georgia on Wednesday.
Party leader and former Prime Minister Giorgi Gakharia named Irakli Mikeladze as Batumi mayoral candidate, Shalva Gogitidze in Shuakhevi, Jumber Beridze in Khelvachauri, Elguja Nakashidze in Keda, Irakli Beridze in Kobuleti and Gia Abuladze in Khulo.
Party leader believes nominated candidates are worthy, and the public will back them.
The presentation had no attendees due to the epidemiological situation.
However, the event was held amid noise as political movement Droa and movement Shame members rallied against Gakharia, saying he has no right to continue the political activity.
The local elections are scheduled for October 2.