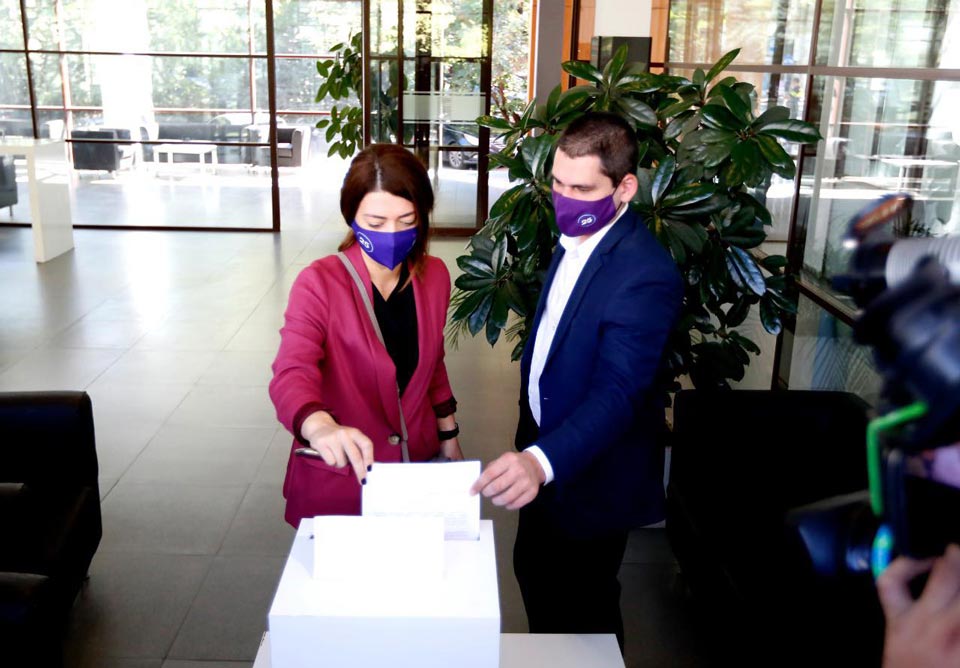 For Georgia applies to POG to probe into MP Kobakhidze's statement
For Georgia opposition party urges the Prosecutor's Office (POG) to probe into the allegations made by Georgian Dream Chair Irakli Kobakhidze, accusing party founder Giorgi Gakharia of drug use.
Party members Ana Buchukuri and Mikheil Daushvili today appealed to the POG to timely, thoroughly and objectively investigate the case and interrogate Kobakhidze.
"If proved, Kobakhidze should be held accountable for dobbing," Buchukuri said.
"They (GD) unendingly accuse us of doing drugs, buying drugs and so on. Clearly, an in-depth, objective and transparent investigation must, first of all, prove those accusations. The person who informed against our party leader should be brought to justice," Daushvili added.