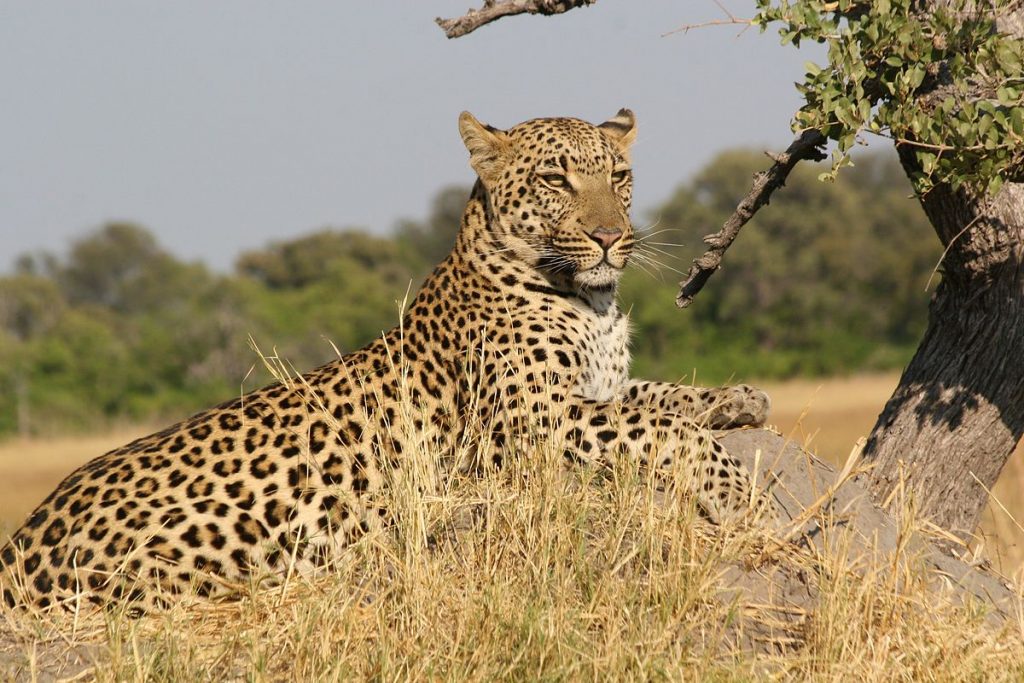 Five leopard cubs born in Azerbaijan
The Azerbaijani Ecology Ministry has announced about birth of five leopard cubs. The birth of the cubs has raised hopes for further growth in number of leopards in the country.
The measures taken for protection of the wild nature in Azerbaijan have yielded results, as population of some rare species started to increase in the country, according to the ministry.

"The recent picture of the female leopard with two cubs shot this autumn in the Hirkan Park is evidence to this. The pictures of the leopard were taken by camera traps installed in territory of the reserve by the International Dialogue for Environmental Action (IDEA), Azerbaijan's Ecology Ministry and the World Wildlife Fund (WWF)," the Ministry said, emphasizing that the photos prove the natural increase in the population of leopards in the Hirkan park.

Moreover, in the Zangezur National Park of Nakhchivan cameras captured a leopard family with three cubs. Security measures have been strengthened in the Park , the ministry said.
This predatory beast lived in vast area throughout the Caucasus just a thousand years ago, but in the 20th century, the area of their living significantly reduced.
The Caucasian leopard is one of the biggest of the eight recognized sub species of leopard. They live mainly in remote, mountainous habitats which can range from dry and arid areas to forested regions and even extend up into snowy mountain ranges.
Until the early 2000s, very little information was available about leopards living in the territory of Azerbaijan. But thanks to the studies of past years, Azerbaijani zoologists discovered their traces in Hirkan forest, Nakhchivan and Mingachevir water reservoir.
With the aim of protecting and increasing the number of wild nature, IDEA Public Association identified the Caucasus Big Five project which also envisages protection of Caucasian leopard.
Considering symbol of the Caucasus and the region's main living beauty, leopards, are also protected, under the "Protection of Leopards" project, which hold various events aimed at public education, including summer camps, scientific seminars and workshops for students.
The Caucasian leopard is found across several different countries, including Azerbaijan, Iran, Russia, Armenia, Turkmenistan, Afghanistan and Georgia.
Azerbaijan and Russia plan to create a reserve for the restoration of leopard population in the Caucasus in the near future. The reserve is proposed to become a part of Zagatala State Nature Reserve (Azerbaijan) and Federal Reserve Tlyaratinsky (Republic of Dagestan).
Source/photo: azernews.az
http://1tv.ge/en/news/view/143002.html