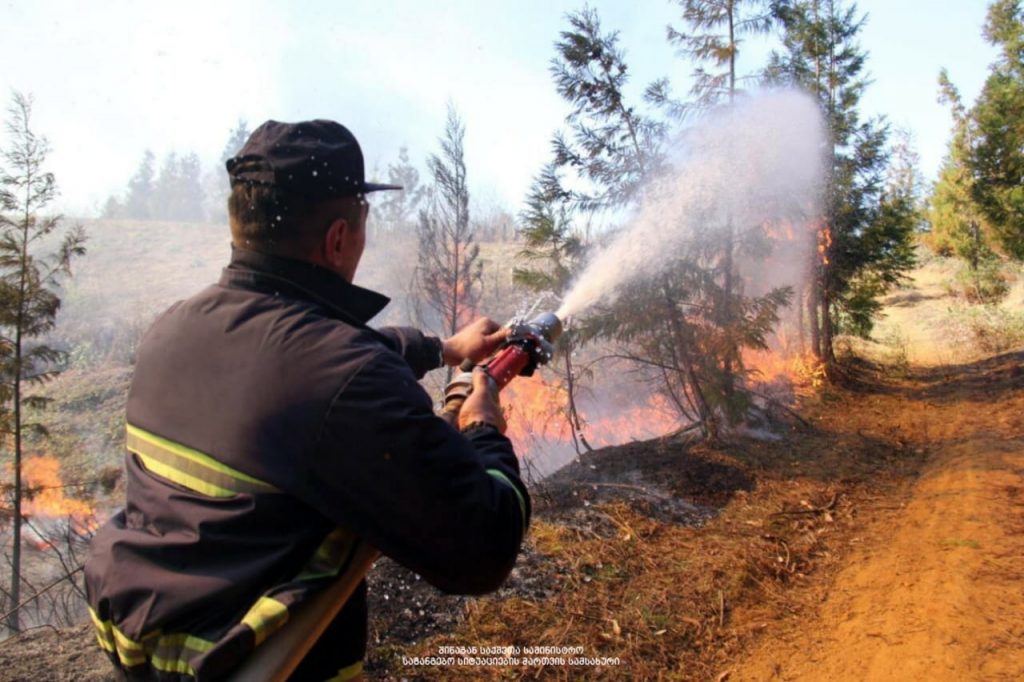 Firefighters extinguished 100 seats of fire in 24 hours
The fire broke out in the vicinity of Ontchevi village in ​​Oni Municipality, Racha region. The fire-fighting brigades are working at the disaster scene.
The emergency service managed to contain several seats of fire last night, but due to the strong wind, new ones have emerged in Tsola village this morning. The fire burnt down about 40 hectares of land.
More than 500 firefighters of the Emergency Management Service have been battling the fire in round-the-clock regime throughout the country. As a result, 100 out of 105 active seats have been completely put out. Five more fires are still burning.
Fire mostly burnt thorny shrubs and fields. No one has been injured. Due to strong wind, fire endangered residential houses and forests, but firefighters managed to eliminate this threat.