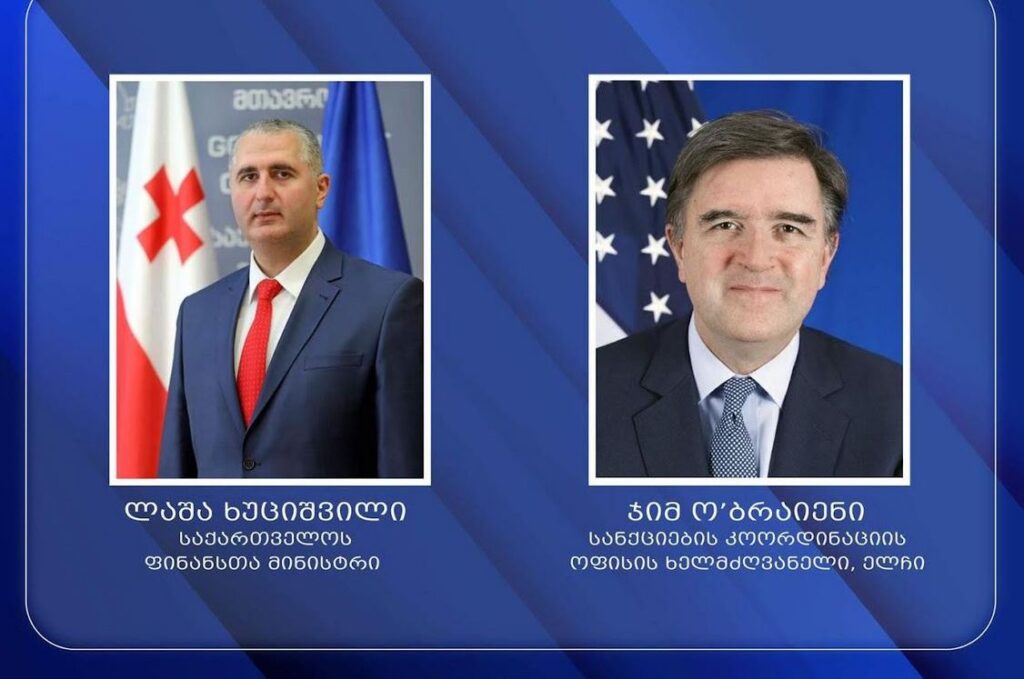 Finance Minister meets Head of US Office of Sanctions Coordination
Minister of Finance Lasha Khutsishvili met with the Head of the Office of Sanctions Coordination at the US State Department, Ambassador James O'Brien, during his visit to the US.
The parties discussed Georgia's actions in the international sanctions enforcement process and its coordination with allies.
The Finance Minister thanked the Head of the Sanctions Coordination Office for sharing international experience in implementing sanctions. He expressed hope that future activities would strengthen enforcement capabilities.
The Finance Ministry's Revenue Service was granted access to the international sanctions training platform, DOLFIN, on the recommendation of the US Department. Two employees of the Customs Department have received a sanctions enforcement expert certificate.
The meeting underlined the need for coordinated work with allies and partners. Georgia's work on international sanctions enforcement was rated positively.
The parties also discussed problems concerning collaboration with the US Treasury's Office of Technical Assistance (OTA), which handles tax, customs, and auditing.