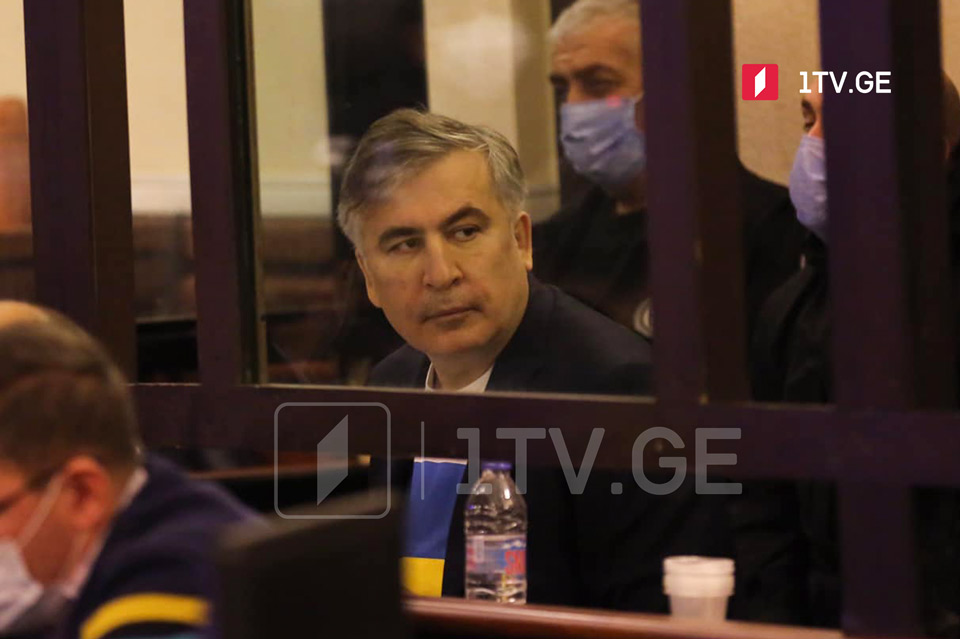 Ex-president says Strasbourg Court stopped discussing his case upon his application
Jailed ex-president Mikheil Saakashvili declares that the Strasbourg-based European Court of Human Rights (ECHR) stopped discussing his case on medication and inhuman treatment in a penitentiary facility upon his application submitted to the Court on December 7, 2021.
Saakashvili remarked on the statement of the Justice Ministry in a status published on Facebook.
Mikheil Saakashvili said that the Justice Ministry "forged" the Court decision intentionally. The Ministry "attempted to manipulate with false interpretations to discredit the Strasbourg Court in the society," he said.
Deputy Justice Minister Beka Dzamashvili told the media on Friday that the European Court of Human Rights (ECHR) rejected Georgia's ex-President Mikheil Saakashvili's complaint regarding mistreatment in prison.