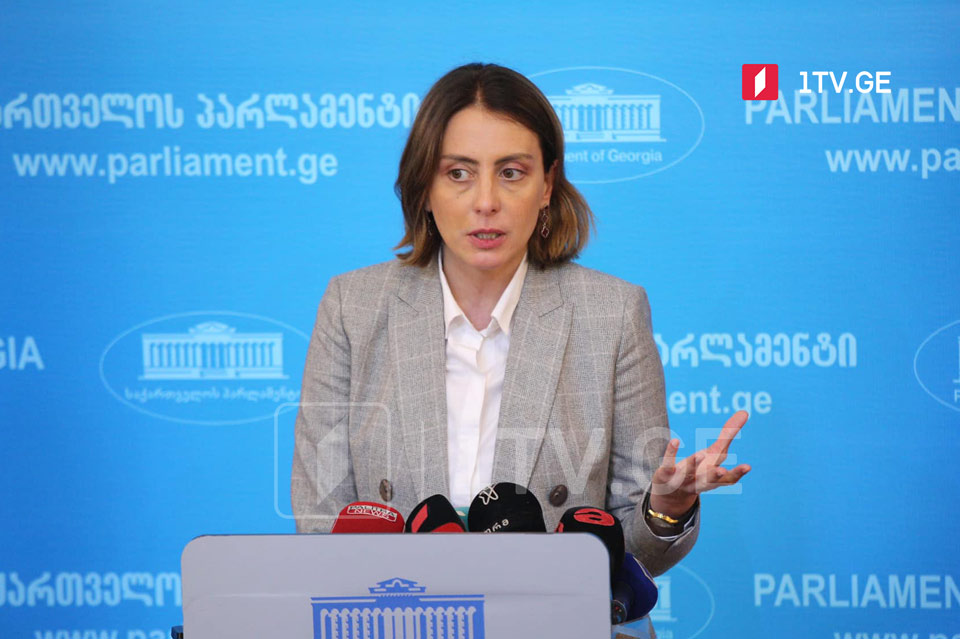 Ex-president Saakashvili's separation from politics impossible, UNM member says
Chair of the United National Movement faction, Khatia Dekanoidze, believes that it is impossible to separate ex-President Mikheil Saakashvili from Georgian politics.
According to Dekanoidze, the issue of Saakashvili's separation from the National ­Movement has not been discussed.
"I think that separating Mikheil Saakashvili from Georgia and Georgian politics is simply improbable because Mikheil Saakashvili is a factor in Georgian politics – his personality, based on his past, his present – is a factor in Georgian politics. As for his open participation in elections, of course, this is up to him, up to the citizens and voters of Georgia.
Therefore, I would not make conclusions only from his social network, posts, or the statements of several lawyers. It is unthinkable to separate Mikheil Saakashvili from Georgia. He is a factor, he has great historical importance. He is the third President of Georgia.
We, as a party, his friends and all those who are not only affiliated with Mikheil Saakashvili but also have had a very important relationship with him over the years, have not heard any personal statement on the separation of the National ­Movement and Mikheil Saakashvili according to his will. Therefore, this has not been a topic of discussion", said Dekanoidze.
Mikheil Saakashvili's lawyer said that the ex-president had told him he was not interested in Georgian politics and was merging from it.