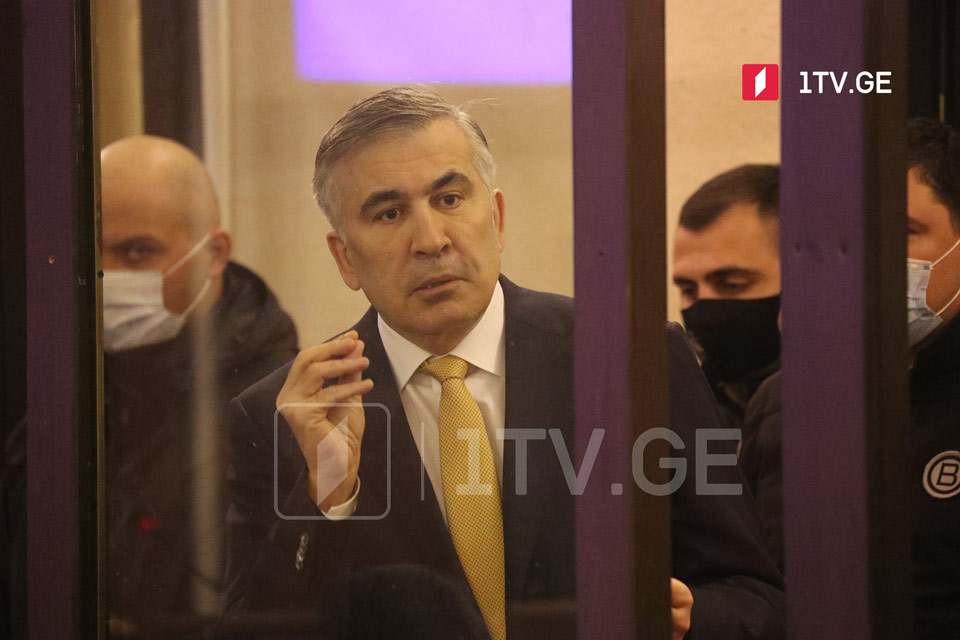 Ex-president Saakashvili's attorneys allege incompatible imprisonment, seek release
Ex-President Mikheil Saakashvili's attorneys petitioned the court for his release, citing a deferral of his sentence as acceptable. According to attorney Shalva Khachapuridze, the Empathy Centre's assessment of the ex-president's health prompted the request. "The report is confidential as per the prisoner's desire," he stated.
Empathy's latest medical assessment of Saakashvili's health concludes that his continued detention is incompatible with his health. According to the Center, the forensic commission, composed of ten Georgian and six foreign professionals, conducted a medical examination in the period between June 1 and November 28, 2022, under international and national healthcare norms.
"The commission unanimously found that Mikheil Saakashvili's stay in the Georgian penitentiary is incompatible based on his health and security considerations. He should be moved promptly to a third-level university clinic in the United States or the European Union for a precise diagnosis, treatment, and rehabilitation," Empathy's CEO, Mariam Jishkariani, added.
According to the test, Mikheil Saakashvili has over 20 diseases or symptom complexes, eight of which are the most acute, making his imprisonment incompatible.
Mikheil Sarjveladze, the head of the Georgian Parliament's Human Rights Committee, stated that the inmate's psychological incompatibility with the penitentiary could not be used to justify his release. He underlined that simply identifying ailments is an insufficient justification for such relocation. "It must be substantiated that there is no chance of treating this disorder in Georgia," Sarjveladze remarked.
Georgian Dream Chair Irakli Kobakhidze described the Empathy Centre as a biased organization intimately affiliated with the United National Movement, adding that "therefore, the trustworthiness is nil."
"It must be specified whatever disease, issue, or pathology should be cited to justify releasing this prisoner. They are unable to clarify this. Instead, there are some ambiguous comments, as well as PR and lobbying activities. We are urged to make a political decision to release Saakashvili, so destabilize the country, but we obviously cannot," Kobakhidze stated. He further stated that no lobbying could persuade the public that Mikheil Saakashvili is not guilty.