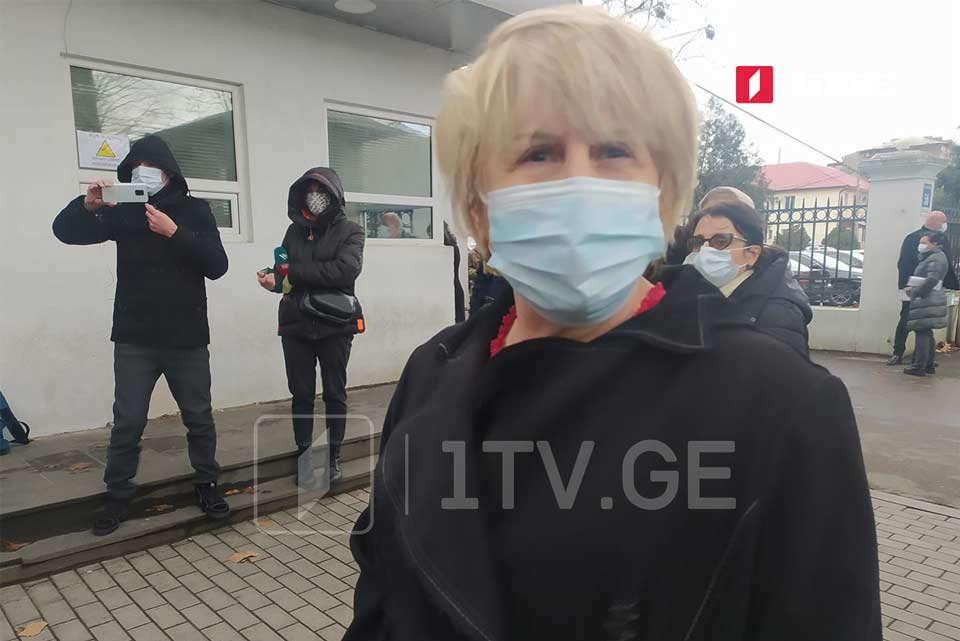 Ex-president Saakashvili willing to attend December 2 trial, his mother says
Giuli Alasania, the mother of ex-president Mikheil Saakashvili, stated that no more questions should arise regarding November 7 developments after Saakashvili discoursed on the details during his Monday trial.
Alasania, who visited her son at the Gori Military Hospital, said the ex-president is willing to attend his trial scheduled for December 2. She also noticed no much improvement in her son's health state.
Giuli Alasania also denied allegations that the tuition fee for Mikheil Saakashvili's son Eduard Saakashvili was covered by the state budget. "It is out of the question. He demolished my parents' house to build a library there (meaning Saakashvili Presidential Library)," Giuli Asalania said.
On November 29, Tbilisi City Court tried ex-president Mikheil Saakashvili in the crackdown of Imedi TV and the violent dispersal of a peaceful protest on November 7, 2007, in Tbilisi.