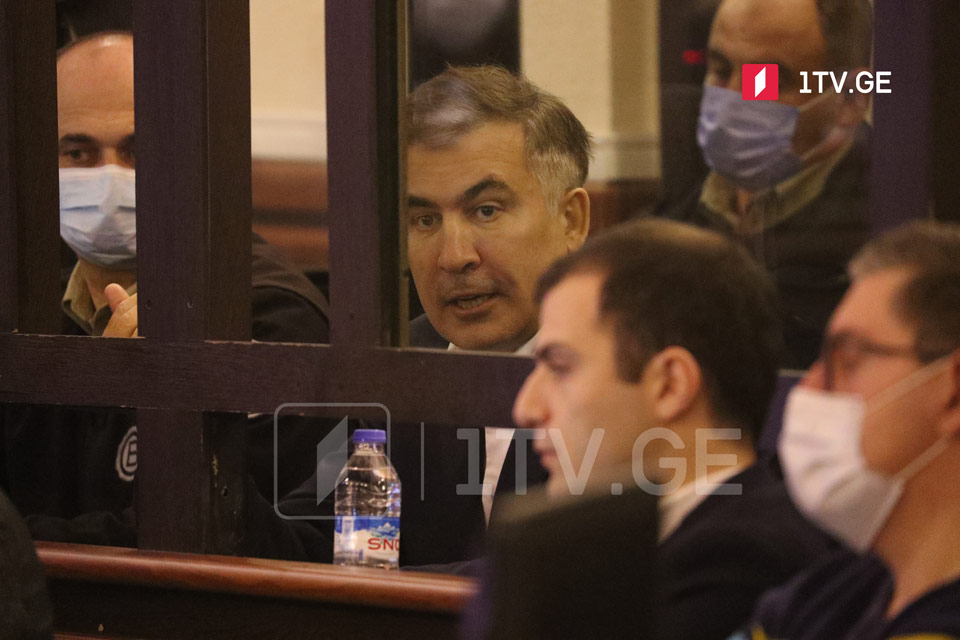 Ex-president Saakashvili renounces Georgian prosecution, judiciary
"I do not recognize prosecution and Georgian judiciary. I am not here to be a part of the pre-written comedy," said ex-president Mikheil Saakashvili at Tbilisi City Court.
Judges allowed the ex-president to drink water but disallowed performing the national anthem in the court hall. Saakashvili's reaction was: "Banning the anthem which I created? No, I don't want to dispute now."
Saakashvili's lawyer Beka Basilaia asked the panel of judges to allow the live broadcast of the trial to all national TV channels. Judge Nino Elieshvili demanded to stop the process of the live transmission on social networks.
Former president of Georgia, Mikheil Saakashvili, attends his trial heard by a panel of three judges at the Tbilisi City Court. Meantime, his supporters are rallying in front of the court building amid tightened security measures. Tbilisi City Court today tries to the November 7 episode. Mikheil Saakashvili, Davit Kezerashvili, Zurab Adeishvili, Gigi Ugulava and Vano Merabishvili have been charged with dispersing the November 7 rally, invading Imedi TV and seizing Mtatsminda Park. So far, ex-president Mikheil Saakashvili was convicted in absentia to six years behind bars for several crimes.